Eric Hersey Web Design & Development - An Optimized Web Design Agency for Modern Day Digital Marketers
Web Design Company
Eric Hersey made it official in 2018 when he established his web design company – Eric Hersey Web Design & Development, LLC. He knew he wouldn't win any "original name" awards, but he knew the name didn't matter.
What really matters?
Providing Affordable, Quality Websites to Local Business Owners and Brands.
Eric wants to Make a Better Web for the Ohio Valley – one website at a time. All too often web users stumble upon poor websites with minimal information. Local business owners have to take night classes to learn digital marketing or mortgage their home to pay for local web design agencies.
We can have great websites at affordable costs. Eric Hersey Web Design is your Ohio Valley Web Design agency that focuses on efficiency. Work with specialists that understand all aspects of the web.
You Need More than a Beautiful Design.
Your 15-Minute Drag & Drop Solution is Costing You Money.
Eric Hersey Web Design & Development
Eric Hersey Web Design is a local Web Design Agency based out of Wheeling, West Virginia servicing customers in the Ohio Valley.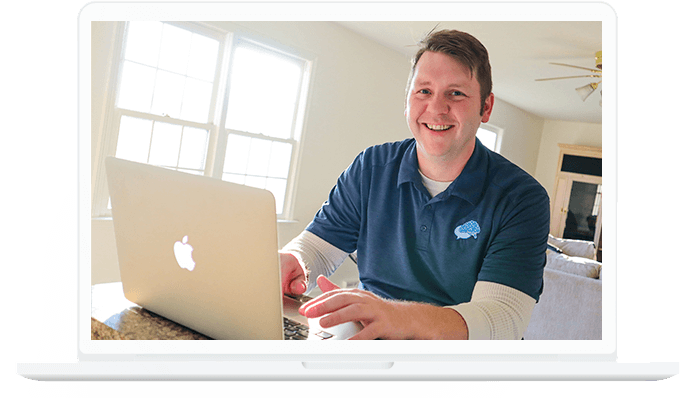 More Than Just Freelance
Get the expertise of a web design agency for the price of a skilled web design freelancer. Eric Hersey Web Design is a collective team of specialists that are used on a project-need basis.
The company has been built with efficiency in mind.
Each specialist has a proven track record of hitting deadlines, providing exceptional work, and most importantly – being trustworthy. Eric has cultivated a team of talented designers, developers, and content creators.
You never have to worry about the cost of a company's overhead being offloaded on your project.
If one of our developers is tied up, your project won't be at a standstill. We have more options than other local web design agencies…with lower costs.
Website Pricing Shouldn't Be Confusing.
We Offer Flat Rate Packages.
Stop Playing Telephone - Work with One Designer
All web design projects require talented designers, top-notch developers, and exceptional content creators.
It's not your job to have meetings with every individual involved.
Whether you have one person completing the entire project or twelve developers, you will only need to work with one project lead.
Working With Us is Easy.
Know Exactly Who. What. When. Where. How.

Talk Specifics
Let's not waste anytime. Tell us your goals and we can tell you how much, how long, and what we need from you to accomplish. All in the first meeting.

Plan & Strategy
Everything is mapped out before we ever open WordPress or PhotoShop. We list out all of our pages, target keywords, and resources necessary for a smooth web build.

Content & Design
Your project comes alive as we copy and paste your content into the web design theme. We follow your brand guide to develop a fully-functional responsive website ready for the world.
We speak business owner.
We will leave the jargon back at the office.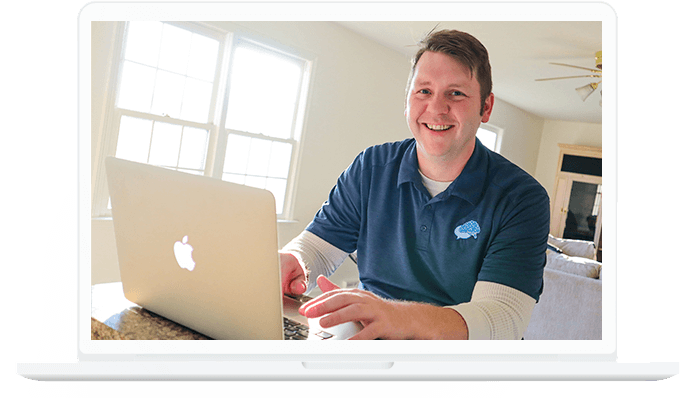 How Much Does a Website Cost?
We don't shy away from this question. Websites start at $1,995 – with our most popular option being $3,995.
What's the Difference Between You and Freelancers?
If you've worked with true freelance talent, you've probably seen the good and the bad. Freelancers can help you save money but you also lose some reliability.
Eric Hersey started as a Freelance Web Designer and knows the pros and the cons.
We are able to bring you the flexibility and low cost of freelance web design, but also the trustworthiness of working with an agency with specialists that can pick up any additional work necessary for your project.
Are you a Web Design Agency?
Yes – Eric Hersey Web Design is a Full-Service Agency that can help you with new website builds, redesigns, and all of your digital marketing needs.
Our company is built with efficiency in mind. We have cultivated a team of dedicated contractors that are available per project. This allows us to give you the quality you would expect from an agency, at a freelance price.