Eric Hersey Web Design and Development
Eric Hersey Web Design Uses Analytics and Creativity to Help Your Website Achieve New Goals.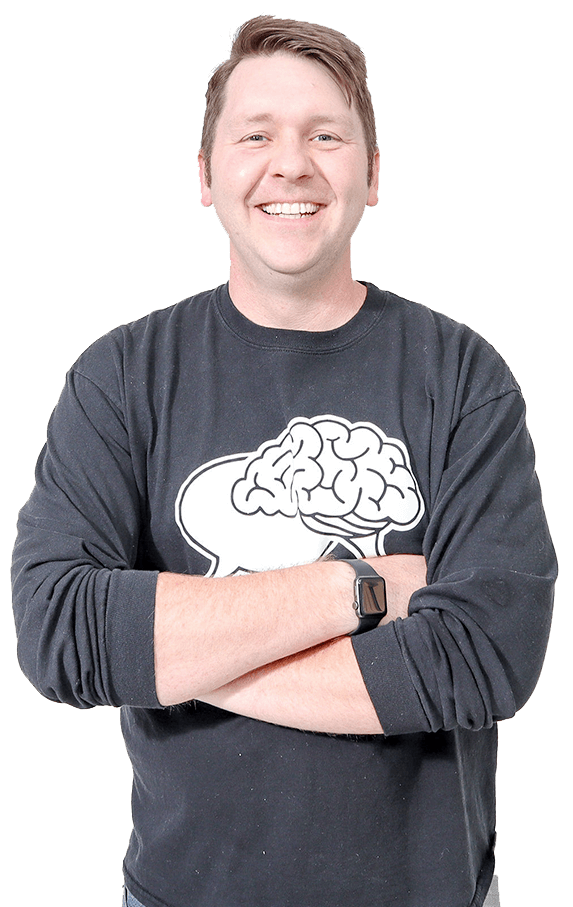 Attract Customers
Your website is your #1 marketing tool. Help customers find you with proper web design techniques and optimization.
Marketing Strategy
A pretty design is not enough to make you rank #1. Before you import one photo or write any copy, you need a strategy for success.
Clear Communication
Don't worry. You don't have to speak our language - we need to speak yours. We keep you in the loop during the entire web design process.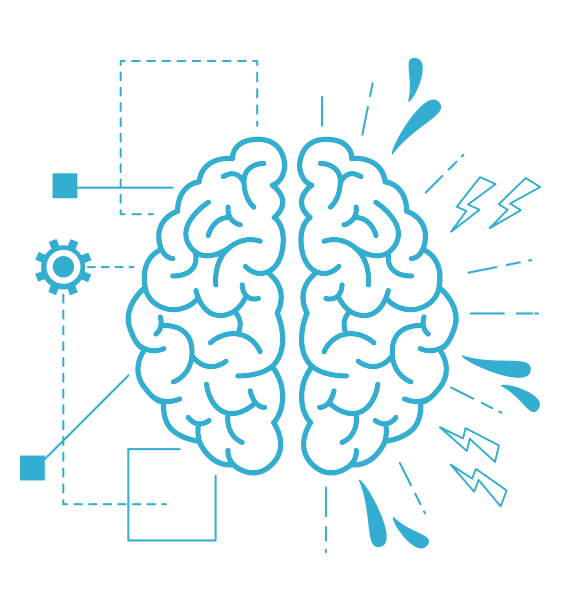 Right Brain. Left Brain. Total Mind Control.
Design for the User and the Bot.
If you want to grow your audience, you need search engines help. Designing and developing websites just for search engines will get you visitors, but won't land you any new customers.
PEOPLE visit your website. Having a great user experience is imperative for growing trust and converting that lead into a sale.
You can accomplish both – earn the #1 rank and earn the sale.
We Ask the Right Questions to Understand Your Industry so We Can Attract Your Customer

Content First
Without content, there is no substance. We design around your content, so your words are highlighted - not some silly stock photo of guys shaking hands.

Functionality
What do you want your website to DO? Can we save you time with automation? We have the tools and technology to make your world easier and more efficient.

Timely Deliverables
We do what we say we are going to do. That means we deliver projects on-time and exactly the way we drafted it up. From wireframes to finished websites, we keep you involved and engaged.
Stop Dragging and Dropping. Spend time on your business and not playing Web Designer.
Web Design Agency Without the Ridiculous Cost
Don't be alarmed. Just because the business is named after one guy doesn't mean Eric Hersey is the only one doing the work. Eric Hersey Web Design is an optimized web design agency built on flexibilty.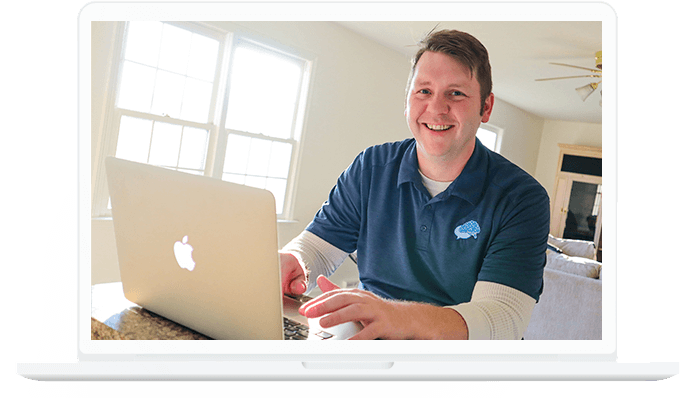 Web Design Prices Designed to Save
Pay for expertise and resources, not for glass offices and bloated administrative staff. Eric Hersey Web Design has built up a team of experts in Graphic Design, Social Media, Video Production, Web Analytics, and Digital Marketing. When you need a specialist, we can bring them onboard.
Eric Hersey has cultivated a team of professionals that are ready to help make your web design project stand out and attract.
Roles of a Web Designer
Creating a website is more detailed than most think. It's not the 15-minute process that national advertisers tout. Even though there are multiple roles, we keep the process easy so you only have to wear one hat – the approver.




Web Design Never Stops
Technology keeps evolving. Web Design techniques, standards, and best practices continue to change. We keep up with the changes so you don't have to – and we document our findings just for you.
"Very knowledgeable and very attentive. Listens to the customer then creates a plan. Understands small businesses as well as larger businesses. So wonderful to experience that level of knowledge and integrity."
Wendy A.
St. Clairsvile Area Chamber of Commerce
"Eric has a brilliant mind, is wonderful to work with, & brings a passion to helping your company grow and succeed. I can't recomend Eric's services enough!"
"Eric gave a fantastic & informative presentation for our office. He made tech talk fun & easy to understand."
Kimberly O.
Kennen & Kennen
"Eric is brilliant when it comes to web design. He showed me what I needed when I didn't know where to begin! I highly recommend Eric Hersey to any business."
Barbara G.
MOS Office Systems
"Finally, someone local I can trust with web design/ and analytics for our digital team. Eric is reasonable and fair and one of the brightest people I've met when it comes to digital media. If you're in the Ohio Valley, Eric should be you're first and only choice."
"Mr. Hersey is one of the most creatively talented people I have ever come across. I have worked with him for many years on various passion projects involving websites, social media, and other content. Mr. Hersey has a great eye for design and aesthetics, and his development and SEO work is second to none."
"Nobody has the mind for Web Development that Eric does. He works hard to make your website keep your voice while doing helping drive traffic your way. He is passionate about what he does and it shows in his work. Highly recommend!"
"Eric Hersey has a very detailed vision, is very approachable and work diligently to collaborate with your vision and deliver based on your wants. Eric and I have worked on multiple projects over the years and he is the only designer/developer that I trust to handle my needs the way I want them handled."
Karl H.
"I have been involved with Eric Hersey on a few projects.He makes the process easy for his clients who don't have a lot of experience with websites and social media. He was easy to work with and completed the projects in a timely manner. I highly recommend his services."
Justin B.
Franchise 10 Apparel
"After years of stubbornness of "building" and "ranking" my business website, I finally went to a professional. Eric built my site into something I was actually proud to show friends and family. He also increased my organic reach in google search; which has led to an impressive increase in sales and traffic. If you are a business owner, I recommend at least having a conversation with Eric to see what he can do for you and/or your business."
Ryan C.
"Eric has done many websites and digital marketing for my clients and his work is outstanding. Eric works closely with what the client to make sure their website is what they envisioned. Eric is always prompt to respond to your inquiries in regards to your website too. He is professional and I highly recommend him for all your website and digital marketing needs!"
"Eric is very informed about the different strategies that can help improve your web presence. He has helped our company with some minor items and they can have major impacts. With his wealth of information, we love that Eric is in our network to be able to reach out to."
Allen B.
Best Business Strategies
"Eric has been making great websites for a long time and it shows - there's a huge benefit to having someone with his experience to work with when you're trying to get the word out about your business, and his knowledge and professionalism is apparent at every step. He is thorough and thoughtful, and the end result could not have been better. I'll be a customer for a long time to come and could not recommend him enough!"
Dave G.
"I have had the distinct pleasure of working with Eric Hersey over the last 19 months. He has offered great advice to help the company I work for grow their SEO rankings, as well as coach me on the importance of analyzing my Google Analytics. Outside of the last year and a half, I have known Eric for over 7 years and watched his skills as a Web Designer flourish and he has become one of the premier up and coming web designers in our area. I would recommend Mr. Hersey for all your Web Design and Development needs."
"When it comes to website design and development, SEO campaign creation and tracking, and website marketing, Eric is simply the best. GKT has partnered with Eric on numerous projects and he remains an important member of our team as we work to maximize our on-line presence. In addition, Eric is one heck of a person."
George B.
Gold, Khourey & Turak
"I work with Eric personally and highly recommend him to any person or business that wants to see if they website they have is working for them. Eric breaks it down into terms even the most technically challenged person can understand. He is knowledgable, reliable, and extremely affordable for the services he provides."
Sherrie D.
Graduating Grief
"Mr. Hersey is a wealth of knowledge that is invaluable when it comes to online advertising topics. I'm not expert in this arena, but every question I had, he was able to answer quickly and in an intelligent manner in a way I could understand. I would, and do, recommend him to everyone. Five stars well earned!"
Anthony E.
Edmond & Baum PLLC
"Eric Hersey has been working to help me make my small business visible online through several avenues including my website, social media, Google and SEO's in general. I didn't know much about technology in general, especially SEO or development terms but he listened to what I needed as a small business owner and started to work immediately. He's been a great communicator, efficient and making sure I understand how everything works."
Nancy H.
ReDecorate Consignment
"Eric provided an extremely high quality website for a very reasonable price. Eric explained the design, purpose and showed us how to make future adjustments. Eric was there for us every step of the way from layout to photos and to wording. Eric worked to design a website that fit our budget. He is a professional & provides quality web design and features. Eric also provides service after the sale. If you are in need of a 21st century website, I highly recommend Eric Hersey."
Jim P.
Columbia Sales Inc.
"Eric's knowledge of web design and social media outreach is, in my humble opinion, the best in the valley. He will make sure that whatever goal that you want to achieve with your website or social media page is met and then some. I definitely recommend Eric if you have any web design, website, social media help, etc- he's the guy to go to if you want high-quality, high-touch customer service and quality."
Renee S.
World Beyond the Storm
"Eric has gone above and beyond from the very first day we began utilizing his services and expertise for our business. He provides a wealth of knowledge in web design, marketing, social media, advertising, etc. and is extremely thorough with every task, question, or project we've collaborated on together. I strongly recommend his business for anyone seeking top tier service at a reasonable price."
Sam F.
Career Strategy Consultants