There are over 9 billion searches on Google per day.
There are 99,000 searches every single second.
The average person searches three or four times a day.
"What does the St Clairsville Chamber open?"
"Current price of Disney stock"
"Grief support groups near me"
We rely on search for so much. It's hard to imagine a time without a search engine or information at our fingertips.
Yet….we kind of take it for granted.
It's kind of like breathing. We do it. We need it. But we don't even pay attention to it.
This is the story of 10 Blue Lines.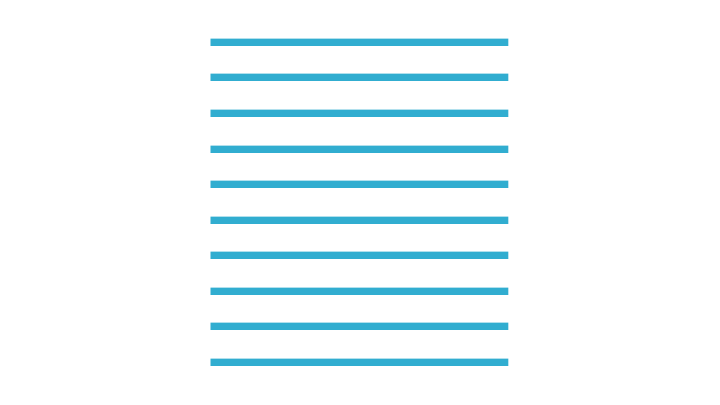 Early Search Engines – including Google
Alta Vista….Ask Jeeves…Yahoo!
These were some of your early search engines. In 1998, Google came on the scene and we never looked back.
When we first learned about search engines, it was pretty easy. You typed in a term and a list of links were returned.
The algorithms were basic.
Even so, the game was still very competitive.
Being number one for your selected phrase could get you thousands or millions of views. It could immediately make your brand profitable.
Go figure, people like me had to ruin it.
Website owners figured out how to get their websites in the top spots by manipulating the algorithm. This was the birth of the SEO – search engine optimizer.
At some point tech companies have to figure out how to make money. Google was no different. Being number one on the list was important and worth a premium.
What if we let people buy the top spot? That will make us money.
And it did.
Black Dot – Paid Ads on Google Search
Let's introduce a black dot.
Our 10 blue lines now have a few items in front of that line. In an effort of transparency, they are listed with a little ad symbol.
How do you get these dots? SEOs can't help you manipulate these rankings.
Instead, a new Specialization came out – search engine marketers or SEM. These ads are unique. The website owner only pays when someone clicks. Even better, there's not a fixed price. It's determined by how popular the keyword is and how many others want that spot.
Now that Google found a way to make money, they did what every company does. Try to make more money.
How do we make more money?
How about more ads?
Yes.
Let's welcome a few more black dots to the page.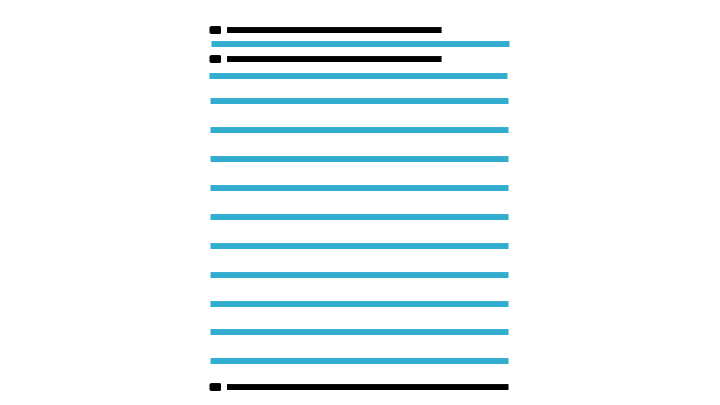 Giving the Users What They Want Equals More Money
As the internet evolved, people started realizing the black dots weren't always the best answer. They started to skip to the first blue line. But what if the first few blue lines weren't any good either?
They would go try out Bing.
Uh oh. When people leave Google, there is a zero percent chance they get money.
Google had to fix this – quick.
One way we fix the problem is to rank the absolute best pages.
More complex algorithms got rid of spam and low quality results.
What's another way to make a better experience?
Customization.
What if we use location as a factor? People would rather see local options, right?
How about previous search history? We can show them pages that they already like and trust.
Yes, these fixed made a better user experience for most searches. Google was able to make more money.
Square – Google's Local Directory
"Hey, have you ever heard of YellowPage?"
"Yes, I keep seeing that show up on our results for local business searches"
"Yes, users are going to that site and not even going to Google first"
"We must stop that"
Let's introduce the square.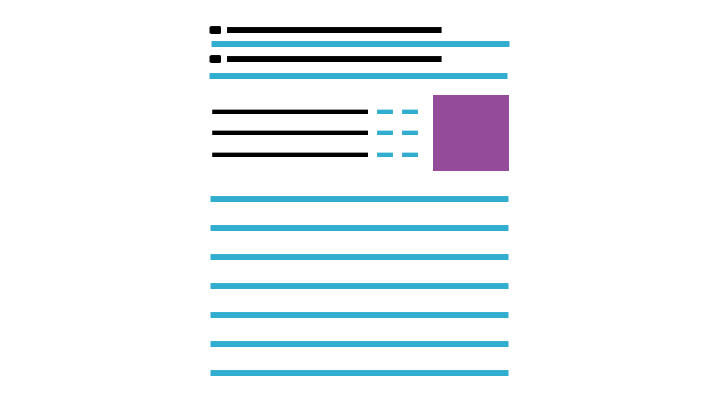 Google is a directory of web pages. Not every business has a webpage. But people want information about businesses. Smart directory websites figured this out. Google decided to put an end to that with their own local business directory called Google Business Profile – formerly Google my business.
Since we can use your location, if you search for a local business they can show you a map.
The map is 100% based on your location.
Google can show you three local businesses – even if they don't have a website.
All a business needed to do is have someone add it to their directory. Google even allowed regular users to do this if the business owner wasn't able to.
No more YellowPages or directory websites. Google could do it all.
Vertical Block – Knowledge Panel
As search became adapted by the majority of internet users, we started to use Google to answer basic questions.
Remember when website owners had to advertise their actual URL? You know, like www.erichersey.com.
That stopped becoming a thing. Instead, someone would just search "Eric Hersey Web Design" to find a phone number, hours of operation, or visit the website.
If Google was 100% sure they knew the business you were searching for, they will add a whole new shape to the page. Introducing to the right a large vertical block, also known as a knowledge panel.
These panels aim to give you everything you need to know about the business or brand, without ever leaving Google.
Phone numbers, address, reviews, pictures, and more. Small Businesses can get listed and even major brands get their own knowledge panel.
Multiple Rectangles – Videos and Images
With faster internet speeds and mobile technology, the web was no longer just text and links. Websites became full with images and videos. Users started using Google to find images of….well everything!
Someone might want a logo for a professional sports team. Why not show them some options at the top?
Maybe someone wants a know how to change oil in their lawn mower. A video from YouTube would be super helpful.
Google adapted with the user made it easy to find the medium, not just the website, that provided the best answer.
Welcome Rectangles.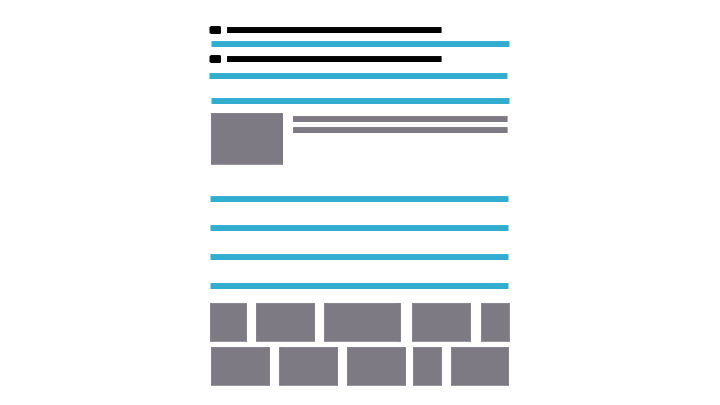 Carets – People Also Ask
Okay, we know people are asking questions to Google. What if, we answer the next few questions they will ask without making them type them in?
Great idea.
Introducing the Caret…also known as the People Also Ask section. If you want to know the price of a website, you might also ask "how much does a 1 page website cost?".
And what if…we kept them on Google instead of clicking to a different website.
Yes, faster answers will equal better user satisfaction. They will come back tomorrow.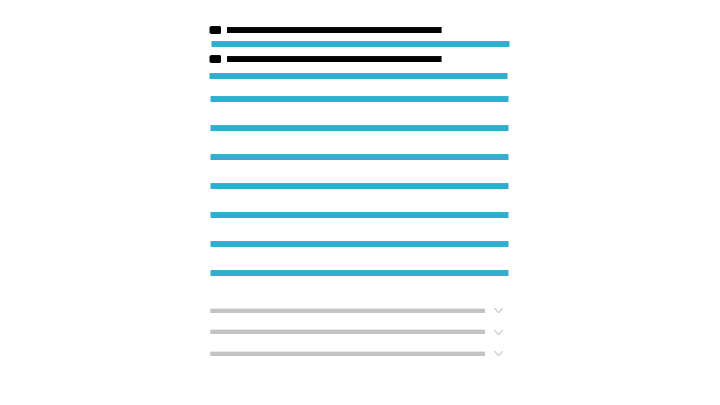 Rounded Rectangle – Related Searches
Here me out. We have a rectangle already, but what if we round the edges?
Yes! If we put related searches on the bottom of the page, the user might click to learn more about the topic. This is another search and another chance for Google to get a paid click. Genius.
If you want a web designer in wheeling, maybe a button that says web designer in st clairsville will keep you searching.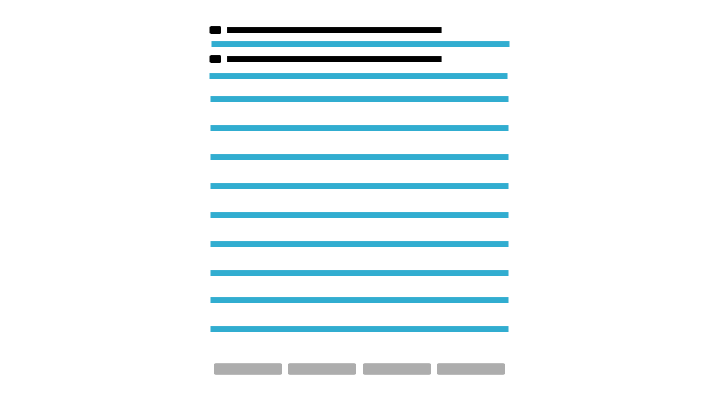 One Blue Line to Rule Them All – Featured Snippets
Alright. Ten blue lines and some other shapes seem cool and all, but what if we could just answer the question and not even make the user click anywhere.
Why give the user options. Let's just tell them what they want with 100% certainty.
Welcome Featured Snippets.
What's a Featured Snippet? Easy.
Who was the first drummer for the beatles? Colin Hanton – who knew?
How many searches on Google per year? 1.2 trillion.
This is really handy for trivia.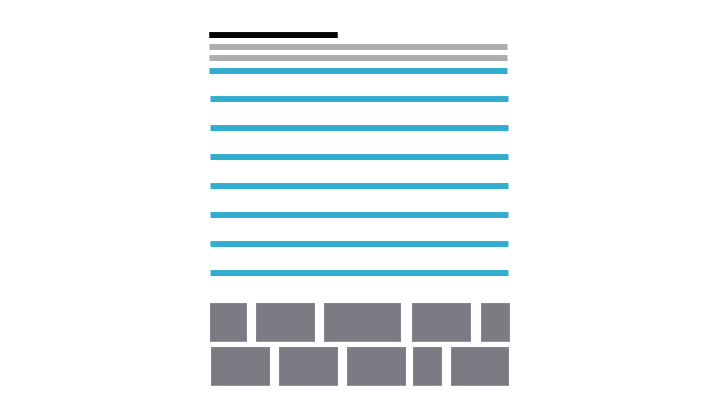 SERP Evolution and Customization
What started as ten blue lines has now transformed into a pretty busy place.
The Search Engine Results Page, known as a SERP, is fairly complex and most importantly, customized for the user and for the phrase.
Someone searching the exact same phrase in Martins Ferry will get different results than someone in Wheeling.
Someone searching Web Designer Near Me will get different shapes than someone that types Web Designer Wheeling.
This is actually a great thing for the user….but makes it more difficult for local businesses and SEOs.
Search Intent
We've reviewed search intent just a bit. Google had to become really good at understanding what the user wanted so they can send back the right shapes.
For example, someone typing "web design" might want:
History of Web Design
Hire a Web Designer
Enroll in programs to learn how to become a web designer
Hire a local Web Designer
I can see some black dots, blue links, squares, and carets all being shown.
If someone typed, "web design near me", we know for a fact that the square should be on the top.
Google tries to determine the intent of every single query searched.
Are users trying to Do, Know, or Go.
Do, Know, Go
Do – transaction queries show that a user is trying to make an action. Buy something, for instance.
Know – users are trying to learn more about a topic.
Go – navigational queries aren't really related to traveling. It's more about typing in a brand to Go to their website.
Different shapes show up for different intent.
Local, Regional, or National
It would be very difficult for a small business to ever show up on search if they were competing against everyone in the country.
But Google is the great equalizer.
A small mom-and-pop retailer can compete against the Walmarts and Targets of the world if they prove they provide a better result for a users query.
But it's very rare that a user just wants only local, small website options. Maybe they want Amazon or Best Buy.
For this reason, Google tends to mix up the results. On any given SERP, you will find local websites, regional websites, and national websites.
Common Misconception
If I would randomly ask a stranger to predict the top ten results for "best attorneys near me", I imagine it would look something like this:
Local Attorney
Local Attorney
Local Attorney
Local Attorney
Local Attorney
Local Attorney
Local Attorney
Local Attorney
Local Attorney
Local Attorney
Most of us have a general understanding that Google will give us local results – hence we think they will do it for all ten items. In all reality, it's never the case.
What Google actually looks like when you type "best attorneys near me":
LawInfo.com
LawInfo.com
Local Attorney
Justia.com
SuperLawyers.com
Thervo.com
Thumbtack.com
USAattorneys.com
FindLaw.com
AVVO.com
Oh, that's a real bummer. Only one local attorney in the organic results.
This seems like an extreme example, but most of the time you get 2-5 local results per local search.
Different Tints of Blue
Instead of us just having 10 Blue Lines, we actually should tint the blues a different color.
Light Blue for a Local Website.
Common Blue for a National Website.
Dark Blue for a Regional Website.
…and if this isn't getting confusing enough…let's add a few more ways to differentiate.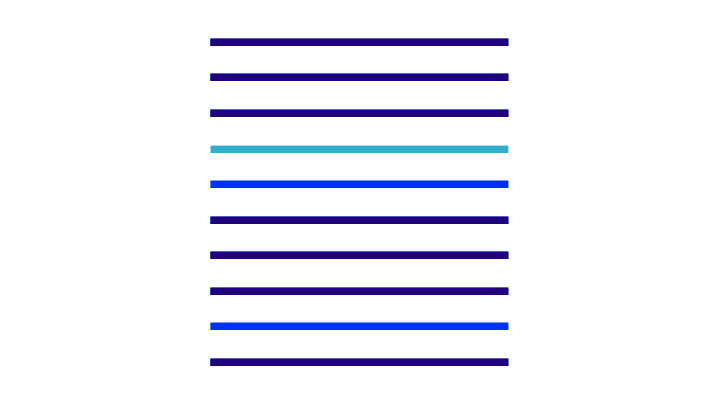 Directory, Articles, and Lists
If you are looking for an answer to a general question – let's say "how much should a website cost", you probably don't care if it comes from a local website, regional website, or a national website. Really, all you want to know is that it comes from a reputable source and provides a quality answer.
Google knows this. They will serve you the best answer by the most reputable source.
Often, that's a national company.
Guess what? A lot of national companies make money from web traffic. They will specifically make pages to answer questions.
It makes it very difficult for a small business to win "how much should a website cost" because Go Daddy or Wix have hundreds of articles dealing with common questions.
Are you a small business and interested in learning more about this topic? Take a deeper look at our blog: Should Small Businesses Blog?
There is no reason for Google to show my website, even if the user is sitting in Wheeling, West Virginia.
Because of this, when someone types "web design", they will probably start getting Wix, Go Daddy, and hosting company articles and lists answering these questions.
Remember YellowPages and directories? Yes – although they go by various names, they still exist. They still make money by getting web traffic, so they also show up when you type "best" or "top" [profession]. This is how Yelp and Angie's List came in.
So on any given search, you will now see national competitors and national articles and directories.
Let's Look at the SERP
The evolution of our ten blue lines has become increasingly more complex. We have different colors, shapes, and even styles of links. Local websites are showing up. Google's directory plays a huge part. There are even different algorithms determining if local, regional, or national websites show up.

There is a reason SEOs exist. Understanding and figuring out how to get your website on the SERP is complex. It requires strategy and implementation.
Gone are the days where you can figure out a tactic to cheat your way to the top.
Search engines reward the most relevant websites that match the users query.
Sometimes the answer is a red square…others it's a green rectangle…maybe it's a caret….or maybe it's just a blue line.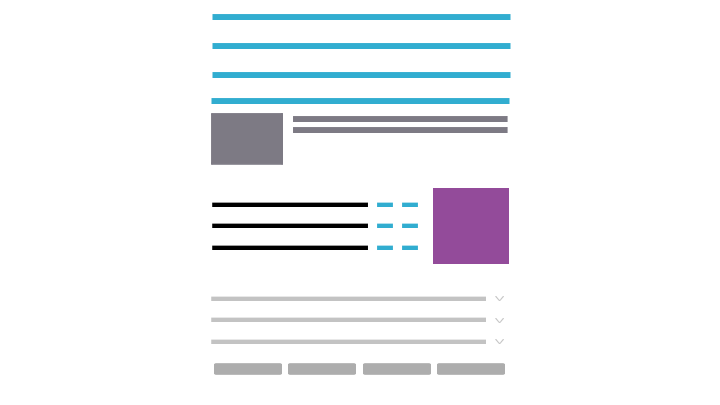 You cannot rely on just being a blue line.
You must evolve. Allow yourself to be every shape, every color, and every style.
The users will pick what they want. You make sure you are the shape that is most helpful.