Make it part of your routine to search your industry terms on Google.
Take the term(s) you want to rank #1 for and head to Google.
I do this every few weeks while I'm laying in bed and try several variations of my key terms and see who is ranking and where.
It is interesting to see what companies are buying Google Ads.
I also take a look at some unconventional websites that show up in the top 10.
What do I consider an unconventional website?
If I typed in "Web Design Company", you would expect ten local companies to show up. That's not the case.
You may get five of the ten results actually being local web designers. Three or four results usually end up being some directories or data aggregators.
For my industry, I found that Thumbtack, Bark, and Clutch ranked for almost every web design term. These directories made it easy for freelance web designers to get listed among the large design agencies.
This of course had me wondering, should I call myself a freelance web designer?
The Definition of a Freelance Web Designer
A freelancer is someone who is self employed and can freely accept paying jobs without any affiliation to a company (long-term). It's pretty self explanatory
A web designer, on the other hand, is a loaded question.
Web designers plan, code, and create websites.
In real life, the term "web designer" is really a generic term referring a ton of specialties that go in to planning, coding, and creating websites. A real freelance web designer does every step of the web design process, thus wearing the hat of a half dozen professions.
Some freelance web designers are really good at making sure they understand the entire design and development process. Others, sadly, don't even know they are skipping valuable steps.
You don't know what you don't know.
The Most Common Freelance Web Designer
The most common freelance web designer you will find is an individual that focuses on design. The freelancer comes out of high school or college with enough skills to wireframe a website in Photoshop and use CSS to bring the design to life. If you graduate with a college degree, you will certainly have some coding knowledge and experience. Almost all should have an understanding of HTML. Most should also have some background in PHP or programming language.
You don't need a degree or formal education to be a web designer. Officially, some mom and pop shops that create a website on Wix or SquareSpace can call themselves a designer. The popularity of drag and drop editors have made thousands of self-taught, self-proclaimed web designers out there.
Most high schools offer courses in graphic design, web design, and programming. Many individuals take a few courses and make a few hobby websites and declare themselves freelance web designers. I know this to be true. I was soliciting my service to businesses senior year with only a few hobby websites under my belt.
YouTube and online tutorials also make it convenient for many individuals to learn enough to be dangerous. I've managed to go through entire online courses and copy a project step by step. At the end, I have a beautifully developed website. But this was a mere copy. It's no different than me placing a piece of paper over a Mickey Mouse cartoon and tracing the illustration. Yes, I proved that I'm good at replicating someone's work but that's not exactly what most are looking for.
From my experience, most freelance web designers have some skill, some knowledge, and some history with making websites.
Some are worth hiring.
The Best Freelance Web Designer
What separates the most common from the best isn't skill. It's knowledge.
A good freelance web designer understands the entire web design process and plans accordingly.
They understand that websites start with content and functionality.
Websites are not 100% design oriented. Although you can't skip the look and feel, websites should have a greater focus on user experience and client goals.
If a web designer only gives you one wireframe, run and find someone else. A good freelance web designer understands responsive design and that we don't design websites to look exactly like one Photoshop PSD file.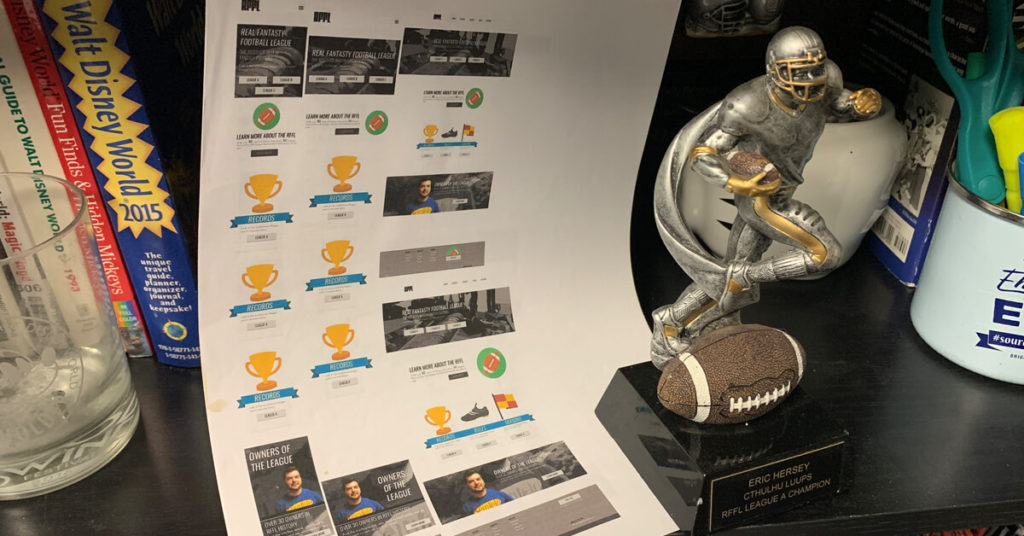 The best freelance web designer is likely not the most skilled at design, development, or content. Instead, the best freelancer would be above average in all.
Difference Between a Web Design Company and Freelancers
Since a freelancer is not tied to a company, there are some direct benefits for the designer and the client. Freelancers control their margins and projects. Rarely do they have overhead for buildings or staff. This translates into cheaper website costs. They also tend to have a very good understanding of timelines and client goals. They act as the project manager, salesperson, and technician.
Web design companies and agencies on the other hand generally have offices, additional headcount, and multiple hands touching the project. This comes with a price, but also offers the benefits of having specialists working on individual pieces of your site.
A good freelancer should be above average. A good web design company should have employees that are exceptional.
If you only have one job, to wireframe a website, you better provide a better and faster result than a freelancer.
Web developers that spend all day, every day working out code should understand programming languages better than a typical freelance web developer.
Clients are going to pay more for a web design company vs. a freelance web designer. They should receive better and faster service.
Eric Hersey Web Design – The Hybrid Freelance Web Designer Web Design Company
I started signing up for almost every directory website and had to ask myself, was I a glorified freelancer? I even asked myself, what would I rather show up for on Google.
Freelance Web Designer or Web Design Company.
The truth is, I was a little bit of both and also neither of both.
I know there are specialists that are better, experts that develop better, and writers that are more talented.
I also know that I didn't skimp out on learning my craft. There are all types of steps in making a website and I have made plenty start to finish (without holes).
I've been firm in my approach that you don't need a huge staff or glass office to create a successful website. I also know that you get what you pay for.
My approach has been to create a new option – the hybrid freelancer/design company.
Each project is unique and each website process will be different. Clients have goals and sometimes you want specialists and sometimes it's best to save marketing dollars for other channels.
I've worked hard to develop strategic partners so that I can match up my client with the specialist that meets their need.
If you need the best website copy to compete online, I'll team with a content writer.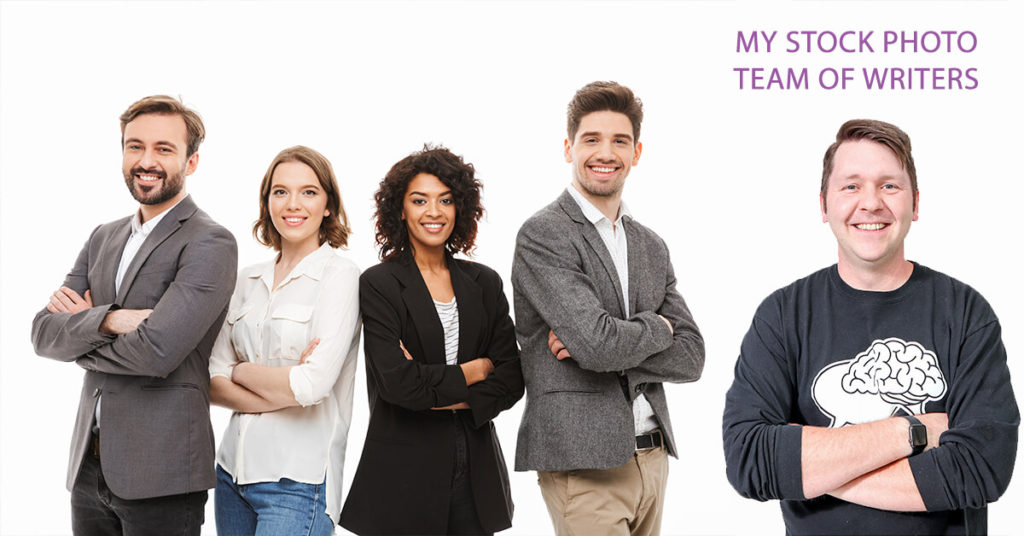 When design is the most important factor for you, let's bring in some of the best designs in the country.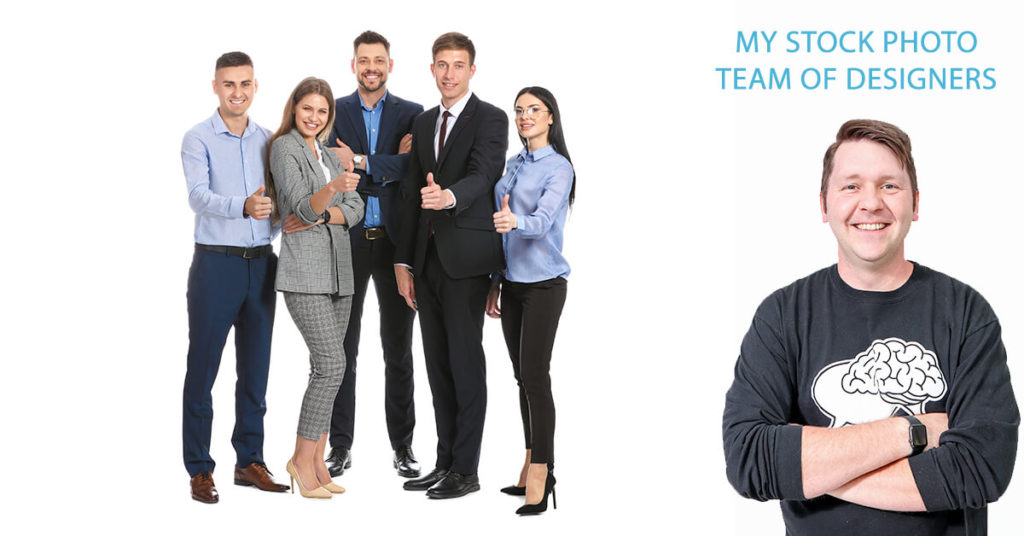 If you want to rank on the first page of Google and need a content marketing plan, well – that stays in house because that's my specialty.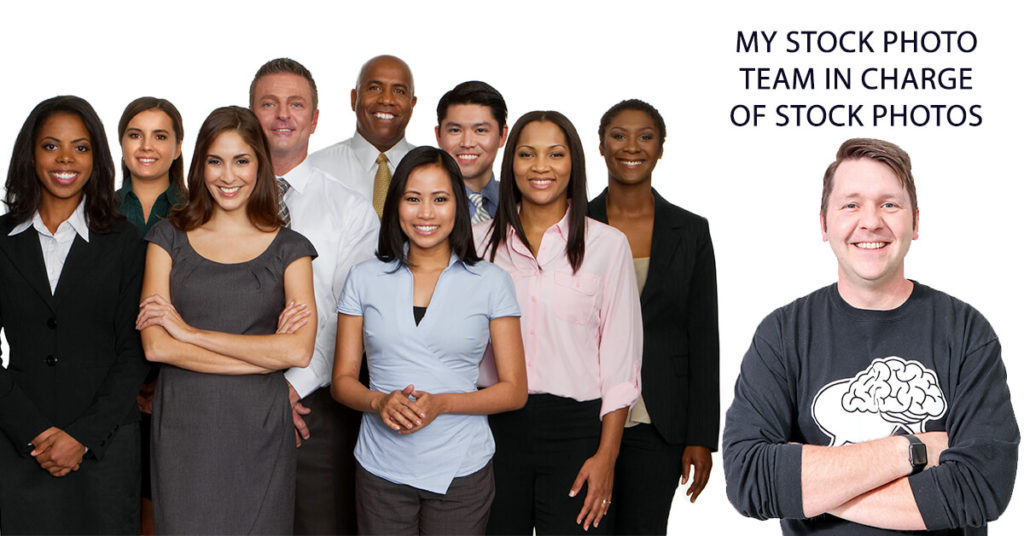 Needless to say, you can have an expert built website for the price of an above average freelancer.
The key is knowing what goal you want to accomplish and having someone (like me) tell you where the time, money, and focus needs to be on.
Freelancer and Company
I filled out all of the directory profiles.
Clutch
Bark
Fiverr
Thumbtack
Company size – 1 employee