Freelance web designers are rarely the best digital marketers.
I've worked for almost a year, scouting and searching, for capable web designers in the Wheeling-Steubenville area. As my network and referral partnership grew, I knew that the only way I could scale (at a comfortable pace) was to find some moonlighters.
I didn't want companies or agencies. I'm not looking to steal talent. I just want some former college grads or design majors that found other profitable careers but missed the creativity of design. Problem is, most of these creatives aren't publicized online.
How do you find local freelance web designers?
Most web designers don't put a ton of money into marketing or advertising. Even the large companies usually keep to themselves. You might see a billboard or sponsored post on social, but rarely do you see a consistent schedule.
Word of Mouth
Word of mouth referrals are typically the lifeblood of most web designers. A business owner will head to social media and ask:
Does anyone know someone who makes websites?

Local Business Owner on Social Media
From there, friends and family will tag mutual friends that work on websites.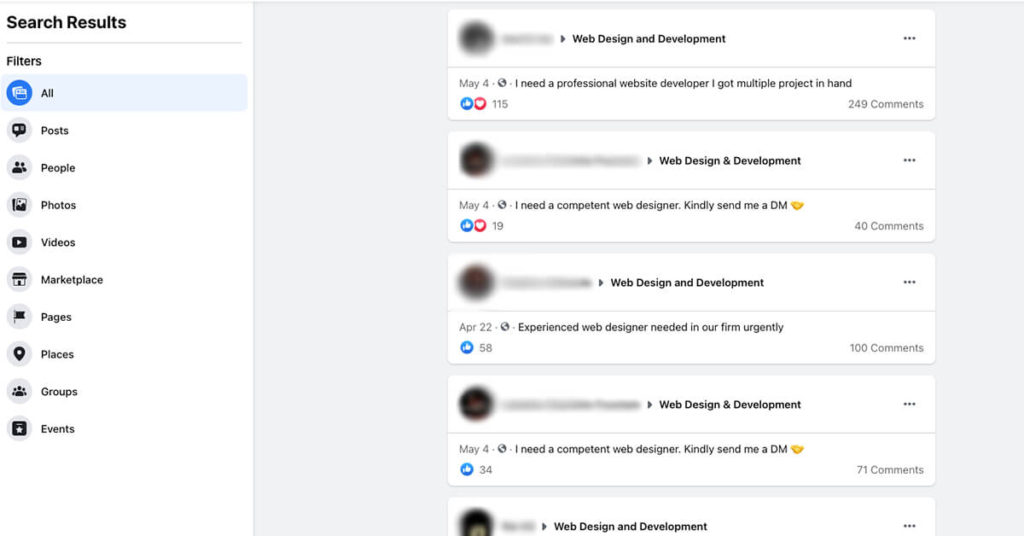 If businesses want to be a little less visible, they might ask fellow owners at chamber events or network gatherings.
Online and Directories
If you are a serious designer, you've decided to list your name into various online directories. Much like most trade profession, web design has their own listing websites that work as a search engine within a search engine.
Clutch, Bark, Fiverr, and Thumbtack are viable ways to find freelancers
How can you tell if a freelance web designer is any good?
Each method comes with a way of validating.
If someone recommends a designer, how well do you know the person recommending and do you trust their judgement?
Ask some simple questions like:
Who do you know that used their service?
Did they deliver the results they promised?
Was the project completed on time?
How much did they cost?
If you are searching online, check out their reviews and ratings. Almost every platform has a place to review.
Another easy way to see if a freelance web designer is any good, check their website. A whole lot of red flags come up if they don't actually have a website.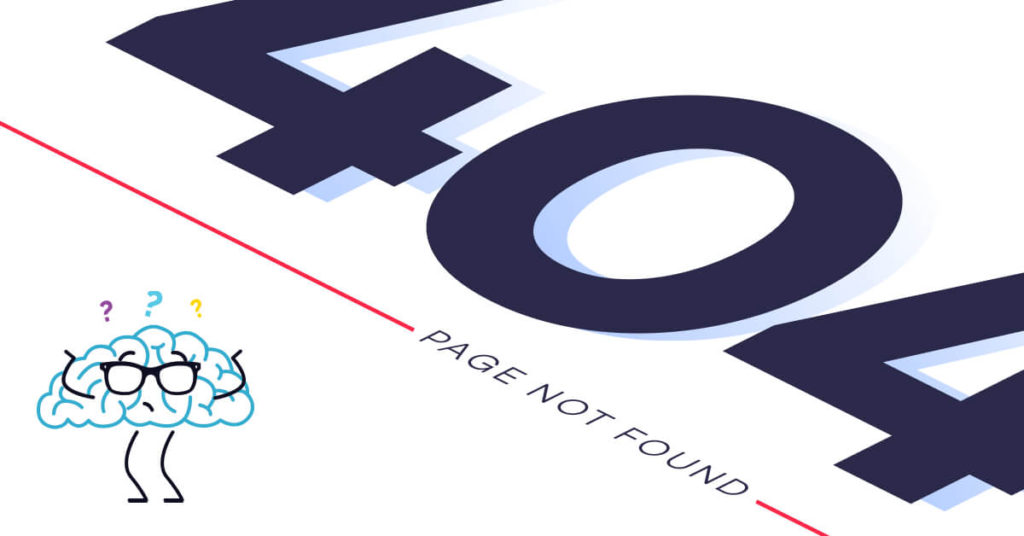 If you're not impressed with their site, don't think you're going to get much better for yourself. Granted, some designers have a cobbler's shoe situation, but their website should be respectable.
Check out their portfolio and see who they work with. If you recognize a lot of reputable brands, they are likely good enough to use.
Cost and Scope
Unlike products at a grocery store, there is not a well defined price tag for most web projects. Freelancers also fluctuate on price – a lot.
Some freelancers don't know their worth and charge far less than what they should.
Others overestimate the market and charge way more than they should.
If you can find a diamond in the rough (high ability at a low cost), congrats. You just won the lottery.
Most freelancers take their lumps and after a while they should have a set price in mind. Yes, each website is different but it's a bit ludicrous if they can't give you a rough estimate after asking you several questions.
Since freelancers often have other jobs and commitments, the scope and timeline of a project can determine price. It also depends on how many current projects they have going.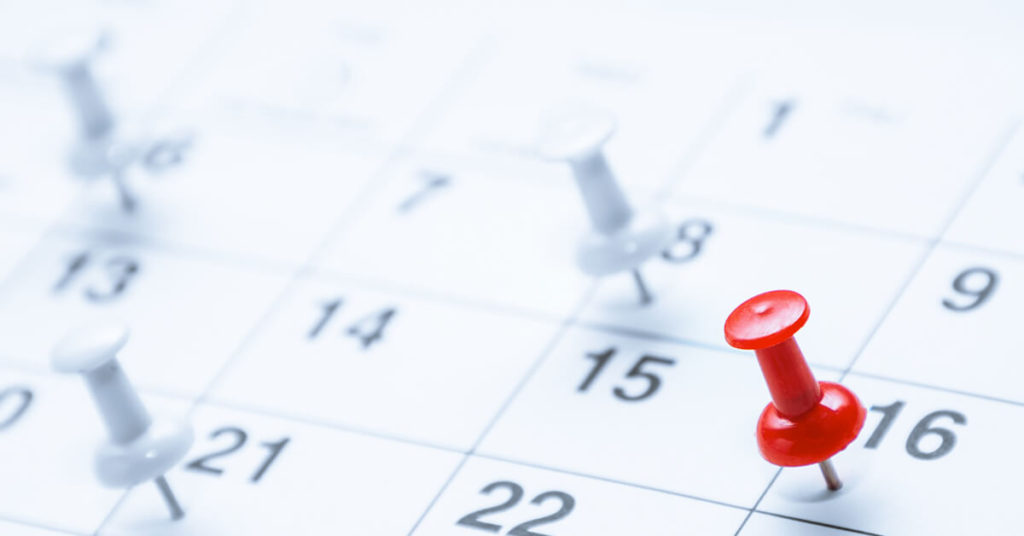 Some freelancers don't like having multiple projects at once. This might push a start date back several months.
I've seen freelance web designers sell template websites for as low as several hundred dollars. I've also seen web designers charge pennies on the dollar, but a yearly contract to make up for the money lost on the initial build.
Depending on the size of the website, you should budget over a thousand dollars if you plan on a quality designer building you a website.
My Search for Web Design Talent
I didn't necessarily care if I found talent in the Ohio Valley. Web designers can work from anywhere. But it would be nice to make some local relationships.
I put out a few feelers and received crickets. All of the web designers must be employed by fellow agencies or secretly hiding.
Since my search was getting nowhere, I reached out to a few podcasters that are also web designers. I've listened to hours of them talking about design, so why not give it a shot.
I also thought about other members of BNI (business networking international). I've been a local member in Wheeling for more than a year. The weekly commitment weans out businesses and members with poor work ethic, so all I had to do was worry about web design skill.
I was pleased with some of the outcomes. I was invited on a podcast, made some great connections, and found some potential partners. Utah, Canada, and Charleston gave me some hope – but no luck Wheeling.
How Do You Contact a Freelance Web Designer
Instead of picking up the phone or direct email, I decided to test their websites to see exactly how they handle incoming leads. Since most web designers promise clients a better way to help generate leads, they should have a slick process for themselves.
Out of the 10+ freelance/web design company's, I would say that the majority had their act together. My favorite sites had automated replies and had me schedule a follow up call on their calendar.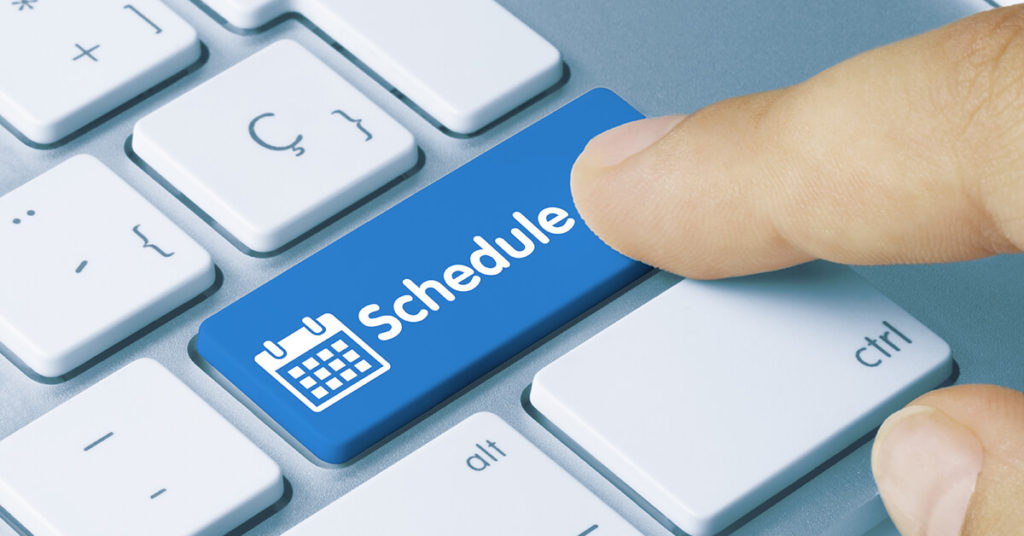 Sadly, a few referrals didn't have forms. I had to email directly.
After my initial contact, about half reached out with a personalized message and date for follow-up conversations
Website Freelancer Mixed Bag
I've never shopped for a website. This freelancer process is the closest I've come. It was an eye opening experience for sure.
Contact methods
I gave several options to talk:
Zoom or Video Conference
Phone Call
Email
Chat
I'm sure I could have offered in-person for locals, but most of my contacts were hours away.
Half of my connections were phone calls and the other half Zoom. I had great conversations using both methods. I also had poor conversations on both. Neither method had a clear advantage.
Price Range
I spoke with several one-man-bands and a few others that were legit working as web companies. Most were still small companies with a junior developer or account executive. Not having a huge staff kept everyone's prices reasonable.
Some freelancers were working below my average hourly cost ($100) and others were in the several thousand dollar (website build) range. Nearly everyone had contingencies that would be established after talking to a client.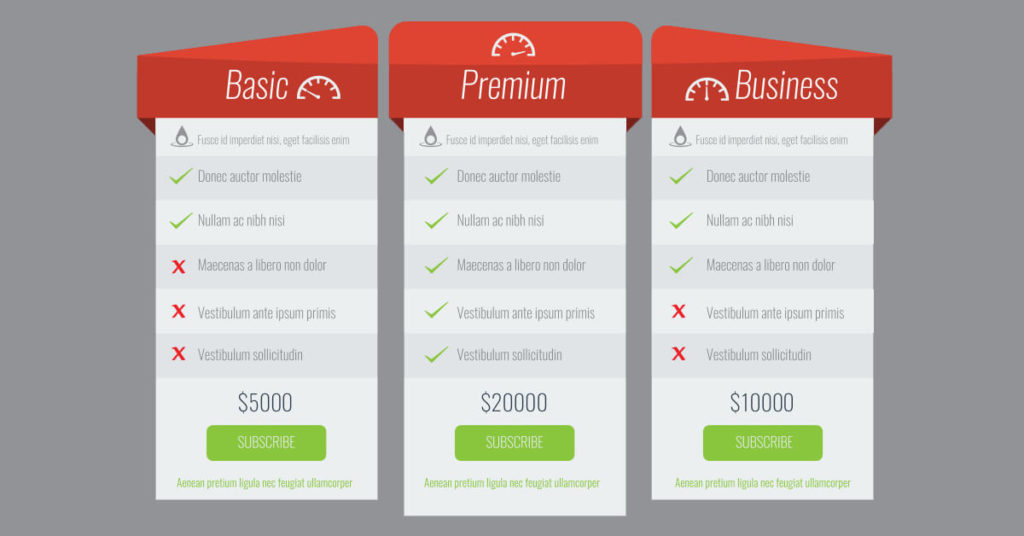 Skills and preferred web platform
What was pretty fascinating was the vast approaches each designer had. I spoke with several designers that would only do custom builds. Some would build a custom CMS and others required a monthly maintenance or webmaster deal.
Some freelancers specialized in popular platforms like Shopify, SquareSpace, Wix, and WordPress. Almost everyone that worked with these builders used pre-made themes and did limited customizations.
What was really shocking was the approach on content. My belief is that content comes first. After talking with a few, I realized that many freelance web designers ignore SEO best practices completely.
Outcome
After reviewing my notes, I found three freelancers that I would be willing to work with or hire.
One freelancer that was retiring.
One freelancer stood me up for a phone meeting.
Another freelancer showed up 15-minutes late to a Zoom and wasn't very impressive.
There was a good freelancer but we just didn't align in philosophy and pricing – but he did invite me to be a guest on his podcast.
I found one actual freelancer that would like to do work on the side. She is more than capable but has been away from web design for a while.
The other is a near identical company but located in Utah. We could easily collaborate and help each other if we ever get too busy.
The last company would make a great partner. They make custom sites but don't offer SEO or marketing. I don't offer custom sites but offer SEO.
Only the true freelancer was local. I found her by an actual word-of-mouth referral.
Freelance Web Designers in Wheeling
Truth is, there really aren't any visible designers in Wheeling or the Ohio Valley.
I searched LinkedIn, Facebook, Google My Business, Thumbtack, Clutch, Fiverr, and even Freelanced. I couldn't find anyone listed as a Freelance Web Designer.
We either have a huge shortage of web talent or we have to teach these designers how to market themselves.
Without competition, it's easy to declare Eric Hersey Wheeling's Best Freelance Web Designer.
Calling All Freelancers
If you are a freelancer and offended that I'm saying I'm the best, reach out and show me what you got. There's more than enough business in our area and I wouldn't mind sharing the love.
I'm all about making a better web for the Ohio Valley.
We could all use your help.
Reach Out Today