Do me a quick favor?
Head over to SpeedTest.Net. This is not an affiliate link or trick. This is something I want you to do.
Run the test. See how fast your internet is. I'll wait.
How did you do? Do these Mbps numbers even mean anything to you? My guess is probably not. Most of us take for granted the high-speed internet connections we have. You would probably guess that I would have the fastest internet of all – considering I make websites for a living.
You would be wrong.
I live* in rural Rayland, Ohio. I often say there are more cows than humans – and that also means that the big cable internet companies don't give us any love.
Why Does Having Fast Internet Matter?
We all know that having faster internet speeds mean less loading, more streaming, and usually better efficiency. Some of us load a few websites per hour – I tend to load a few hundred websites per hour. Even if that is an exaggeration, I still load a lot more websites than the average person.
But…take a look at my speeds.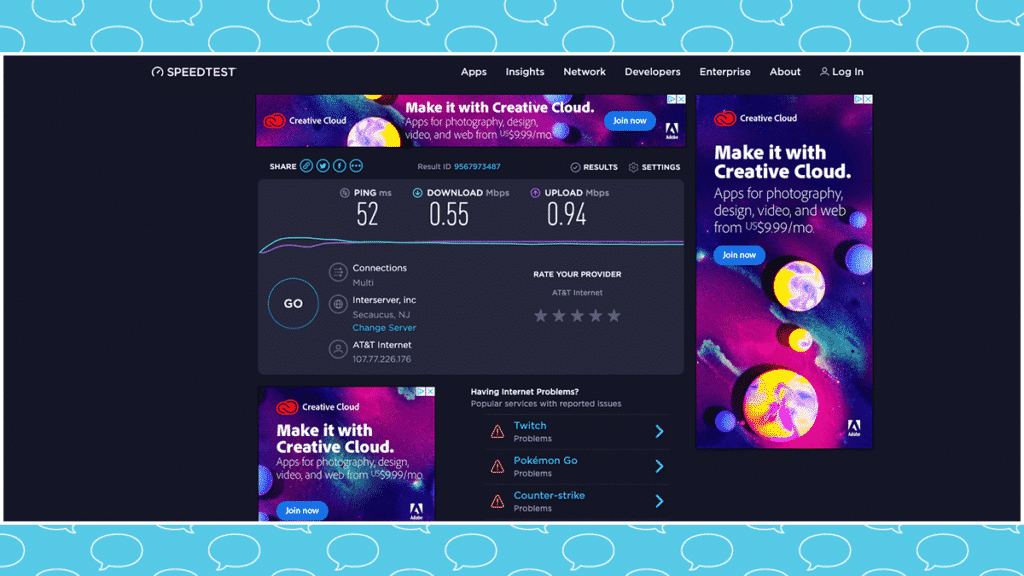 I know this isn't supposed to be a "let's all feel sorry for Eric Hersey because he has slow internet" post, but feel free to feel my pain. The benefits of having fewer neighbors is also the downfall of having poor internet speeds.
And to think this was actually an upgrade in speed through the years.
I've started to use my AT&T Hotspot just to get a little bump in the action.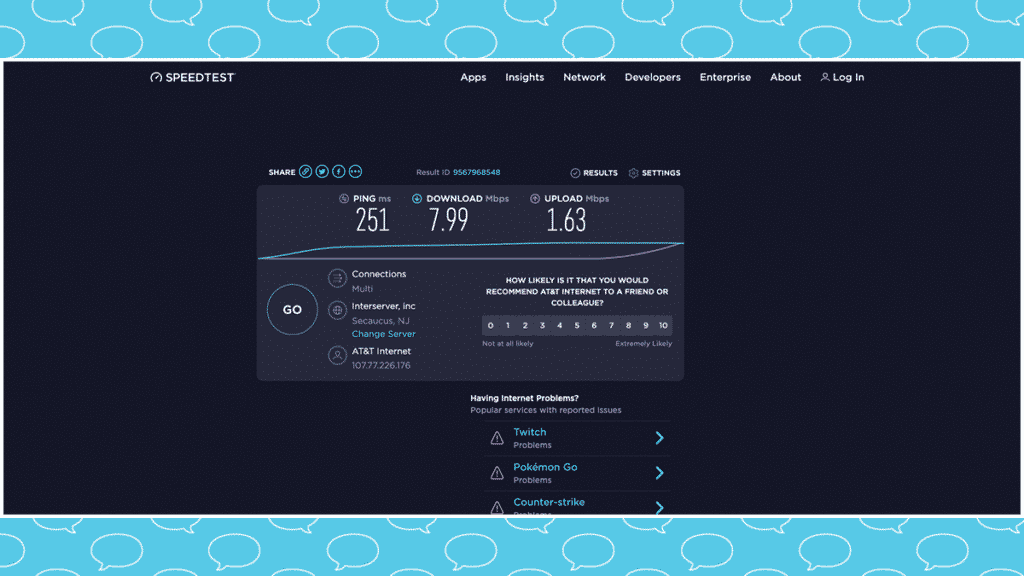 So if you were wondering why you should worry about website speed, it's me. You should worry about me…and my neighbors who want to visit your website and buy your things.
The Premise of Duct Tape Marketing
As I typed in my normal Apple Podcast searches, I stumbled upon an episode of the Duct Tape Marketing podcast from December 2019. I encountered several podcasts dealing with website speed, but some were very outdated. Website speed and the importance has always been important, but finding something recent would be most helpful. I looks like the Duct Tape Marketing Podcast continues to put out episodes and was worth sampling.
Interviews with authors, experts and thought leaders sharing business marketing tips, tactics and resources hosted by one America's leading small business marketing experts – John Jantsch

Description on Apple Podcasts
The host John Jantsch has an impressive resume. His about page lists credits from The Huffington Post, MSNBC, Bloomberg, Inc., and so many more. He is also an author of Duct Tape Marketing.
Why Did I Pick a Podcast discussing Why Website Speed Matters?
John and his guest Lukas Haensch, former Google UX manager, discuss all things speed. Lukas has the experience and does a great job breaking it down so we understand – maybe not the technical bits, but the simple analogy.
Why do we care about page speed? If we compare this to your retail store sliding door – if it is opening super, super slow how many will wait to go through?

Lukas Haensch explaining why page speed matters for your website.
That makes a lot of sense to me. I know one local grocery store in Tiltonsville has a very slow automatic door. Drives me crazy! Looking at you IGA!
Lukas and John review why and give tips on how to fix your website speed. A few things covered are:
Overall, they give us a lot to chew on. If you are like me, you better download the episode and not try to stream or you will pause every few words. Not their fault – just my poor internet speeds…
The Podcast: "Why Page Speed Matters on Your Website"
The Duct Tape Marketing Podcast is an easy listen with quality audio. There might be one quick commercial break, but nothing that will annoy you and might even be a product you want to use.
Enjoy.
*For those noticing this little asterisk – at the time of writing I live in rural Rayland, Ohio. We also just made arrangements to move to the big city – Wheeling, West Virginia. Yes, high-speed internet played a big part in us signing the dotted line on the house contract.