You would have thought that the word "eCommerce" was the equivalent of garlic to a vampire. Young Web Developer Eric Hersey wanted nothing to do with online stores, credit cards, and inventory management. No, this wasn't 2001 when I was making websites in the fourth period and doing calculus in the 5th – this was just several years ago when I jumped back into the web design game.
Soon I realized that making an online store can be as complex as handling payment gateways, password hashing, and databases…or can be as simple as signing up for Shopify or setting up WooCommerce on WordPress.
Now the only thing I am scared of is Jaws.
Retail Shops Needing eCommerce Solutions
My wife and I deal with a lot of small businesses in the Ohio Valley. We have business owner friends that have retail stores and do a great job taking care of their walk-in customers. When the coronavirus pandemic hit, they had to shut their doors. Their websites were just brochure pages. Within a few days, their ways to sell products were stripped down.
Many of these businesses tried to get creative. I saw drive-up retail opportunities. There were plenty of people trying to sell products on Facebook and other social media platforms. I really thought some of their ideas were impressive, but why wouldn't they do the obvious?
People are stuck inside. They are turning to online ordering and eCommerce websites more than ever. Our family has already used several delivery services and grocery pick-up options. This was new to us, but we tried it. We aren't the only ones. How many of you tried a new online service over the last few months?
I can only imagine that the same fear I had is instilled in many of these business owners. Setting up an online store seems so complex and expensive. They are partially correct. I'm not saying that setting up a proper store to compete with the Walmarts and Amazons is easy – but you can certainly sell a few products online (easily and cheap) to keep your business running during our COVID-19 crisis.
I bumped up my Focus of the Month dealing with eCommerce from November 2020 to April 2020 to help out with some of these struggles, questions, and concerns. Each week I will release a new podcast suggestion and several blogs/articles helping you set up your own eCommerce store.
To get started, let's talk about eCommerce as a general topic.
The Premise of Startup Hustle
I stumbled upon the Startup Hustle podcast at the tail end of March – when I realized that I was going to talk about eCommerce stores for the month. Not only did they have an episode in 2019 devoted to eCommerce, I think the concept of listening to a podcast about business startups should be added to my subscription rotation. Startup Hustle is hosted by Matt DeCoursey & Matt Watson. Both are successful entrepreneurs from Kansas City.
Startup Hustle is hosted by Matt DeCoursey & Matt Watson. Both are successful entrepreneurs from Kansas City.

Startups are hard and often unpredictable. Having someone to help you find your way is a great thing. We have been in your shoes before and we are still there! As entrepreneurs who have been through the ups and downs, we understand the hustle that it takes to start and run a business.

About Us – startuphustle.xyz
Matt DeCoursey was the host of this episode and had a guest on. At the time of writing, this is the only episode I listened to. This episode was professional and easy to get through. I can assume that when both hosts are on – it's equally good.
Why Did I Pick a Podcast about eCommerce?
This is a perfect episode for the non-technical. The hosts discuss eCommerce as a general topic. They don't get into what platform you should use to make an eCommerce site or best ways to optimize for SEO. It was a nice overview of how they started in eCommerce and their previous history. Some of the topics they covered were:
Focus on being great at one thing.
Tricks and samples of ways to get repeat eCommerce buyers.
Inventory Management and Shipping concerns.
Handling Returns and Buyers Objections.
Competing and Working with Amazon.
I think this is a good primer for someone thinking about creating an eCommerce website to listen to. Ask yourself some of the questions they asked. Take away the technical aspect (we will cover that in future blogs and I promise it won't be scary) and just see if you are up to the challenge of getting things in order.
Can you take pictures of your items?
Are you able to write up some basic descriptions for the things you want to sell?
Can you respond to calls, emails, or general questions regarding your products?
Is shipping or delivering a concern?
The process of making the website can be pretty easy. You can also hire someone to help with the development. But, they can't run your business. I know from experience. I can make your business website look nice and pretty (and functional), but writing descriptions for a purse or dress might be difficult. And I absolutely can't pack up and ship an item from my home office. That's all on you.
The Podcast: "eCommerce"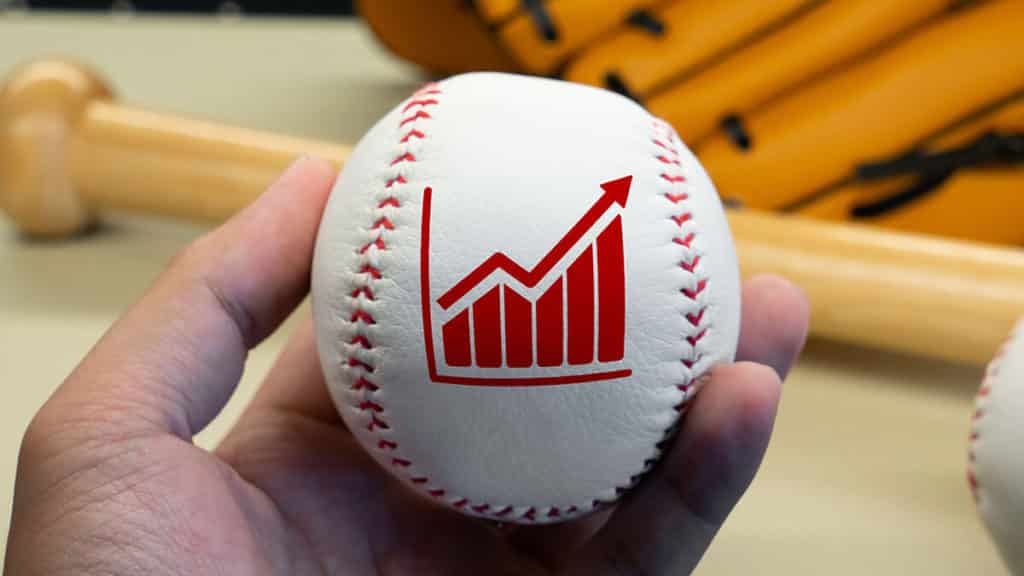 Listen to Matt DeCoursey and eCommerce CEO Andrew Dowis for Pro Athlete discuss eCommerce and tales of baseball bats and microwave burnt gloves.