I have been making websites for nearly 20-years. My first several websites were actually made on hosted solutions (Homestead.com and Expages.com). These would be similar to your Wix and SquareSpace sites of today. Even with very little knowledge of website code, I could publish a website.
As the years went by and I become more sophisticated with the web, it was time to upgrade from the drag and drop editors. Creating a website with code allowed for more flexibility and control. It also came with challenges of hosting and domains.
The hosted solutions (Wix/SquareSpace) was a lot easier to setup and start. The custom websites allowed for more control and flexibility. What was my best option?
The Cost of a Hosted Website
When you pay for a hosted website (Wix/Webs/SquareSpace) you are paying for the convenience. Some very smart (and hopefully well paid) developers created a solution that anyone with a keyboard can implement. You don't have to understand DNS, FTP, or PHP. Follow the prompts and next thing you know is you have a website.
For this ease, you will pay a subscription fee. This can be done monthly or yearly (usually with a discount). The fee doesn't go away and usually runs anywhere from $25+ per month. There are always add-on's or additional features for additional fees.
As a sample, I looked at SquareSpace's pricing for a year.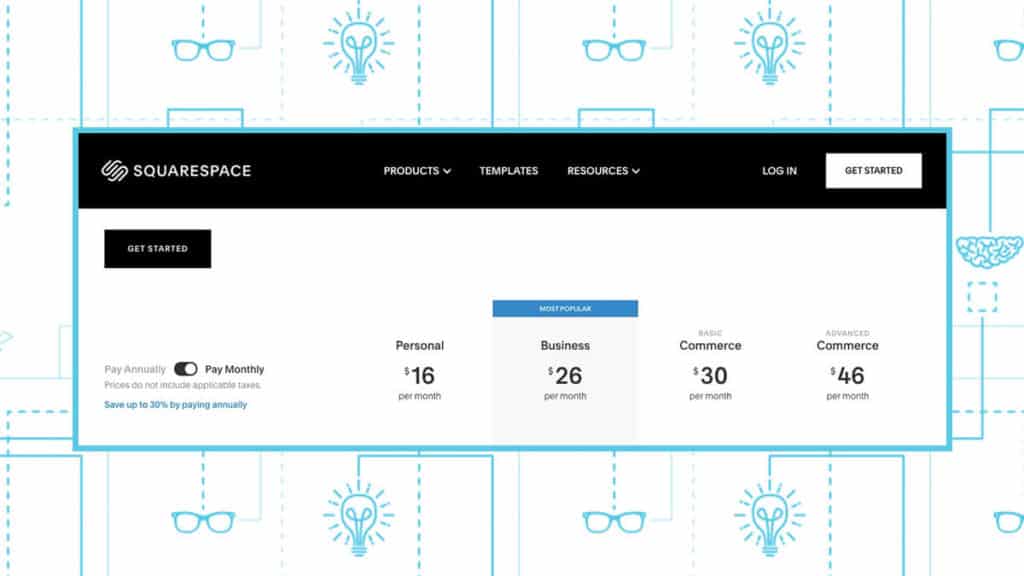 The most popular plan is $26 a month. This would be $312 for the year.
I'm not sure of the add-on features (themes/shopping carts/etc…) but this would probably be your average cost. The very cheapest option would be paying for the year at $12 a month ($144).
Of course, this is just the website and not any of the labor or cost of develpment.
The Cost of a Self-Hosted Website
Self-hosting is where you buy the domain (from someone like GoDaddy) and also buy a hosting plan. You work with a web designer and have a website developed and uploaded to your hosting plan. There are a lot of options when it comes to how the website is made (WordPress, Joomla, Drupal, Custom Code, etc…). Regardless of what platform you are using, unless you are good at following YouTube tutorials, you probably want help getting this setup.
We will use Go Daddy's hosting plans as an example (to compare against SquareSpace).
The cheapest option would be $8.99 a year (without a promo). This would also be your month-to-month option. You would be looking at just under $110 for the year.
There's not a ton of savings from choosing the lowest option at SquareSpace and the cheapest option from Go Daddy (maybe $30). The biggest difference comes to play when you are looking at functionality – and more importantly eCommerce.
Let's Talk About Shopify
Yes, I just gave you a crash course on hosted vs. self-hosted websites. You might be wondering when will I ever talk about the product this blog was named after: Shopify.
Shopify is a hosted solution. You can honestly sign-up for their 90-day free trial and get a website up and running within a few hours*. If you can set up a Facebook profile, you can work Shopify. They guide you through the entire process.
Shopify also has different pricing tiers – starting at $29 per month. This is a small fee if you can get that successful online business started.
Is this your cheapest option? No.
Is it your most expensive? Probably not.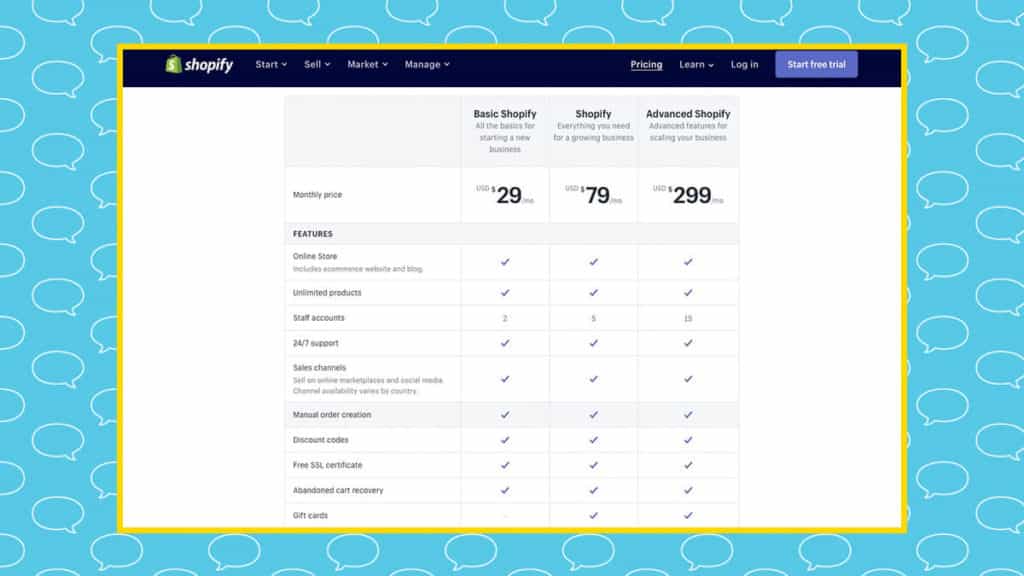 The benefits of Shopify is in the ease of use and quick turnaround – not the price and customization. We will be talking about other eCommerce solutions during the rest of the month.
*A few hours also means you already have the documents prepared. You know, images of your products. Descriptions, SKUs, variations of the products are also a plus in getting this done in a timely fashion.
The Premise of Effective Ecommerce Podcast
With a very long introduction to the topic, we finally arrive at our Listen of the Week. When I was looking for quality "eCommerce" podcasts, I found the Effective Ecommerce Podcast. I sampled at least 20 different podcasts and many discussed Shopify. But Travis from Effective Ecommerce Podcast seemed the most energetic on the topic. Who is Travis?
I quit my Job February 13th 2013 to start my first eCommerce business; since then my business has made over $700,000 in revenue allowing me to be my own boss, make my own hours and work towards something I believe in. It wasn't always easy, the first 6 months of starting this business was the most challenging period of my life; but I learned a few key secrets that skyrocketed my eCommerce business's success. The important thing is that if I could do it over again, I know I could get the same success in about ⅕ the time.

Travis from effectiveecommerce.com
The podcast I sampled from Travis was primarily about Shopify.
Why Did I Pick a Podcast about Shopify?
I started with Shopify because it is the easiest and fasted way to get your eCommerce store started and launched – without the help of a professional web designer. Right before posting this article, I signed up for a 90-day trial under one of my e-mail accounts to see how long it would take to get setup.
The answer – not very long at all.
Travis does a great job reviewing some other options in regards to why he likes Shopify (over others). Some items covered in this podcast include:
Shopify Security and Hosting Support
Why Shopify is better than Bigcommerce
Shopify vs. WooCommerce
Travis reviews WooCommerce and Bigcommerce but hands down thinks Shopify is the best solution for anyone serious about making an eCommerce store.
The Podcast: Shopping Cart Platform for You – Shopify vs. Bigcommerce vs. WooCommerce vs. The Rest
The podcast is pretty short. Coming in just under 17-minutes, there isn't much to skip and/or a good point to start. Listen in to the whole podcast for a better review of Shopify and its competitors.
Listen on Apple Podcasts