Shoot – for the last three weeks we have listened to nearly a dozen podcasts about schema. Can someone please tell me how to put it on my website?!
This was my feeling at first. I am a developer – but more of a content creator/web designer. I can get my hands dirty when needed, but I know my expertise and time is better spent creating digital marketing plans. I knew schema markup was important, but I didn't want to spend weeks figuring out how to get it on my websites.
WordPress Schema Plugins
It's not a secret that my preferred method for web design and development is WordPress. This CMS makes it easy to make technically sound, beautiful sites. It's also important that the backend users and content creators can add their own blogs and articles. Since Schema is dynamic and should be added to every new piece of content, we need it to be easy enough for the blogger to add.
There is no better place to look than our lovely WordPress Plugin repository.
What are we looking for when selecting a Schema Plugin?
Let's utilize the search feature and type in "schema". At the time of this writing, we had 22 pages of results. There are twenty items on each page. That means there are 440 possible schema plugins to choose from. I'm not sure about you, but that is a lot to cypher through.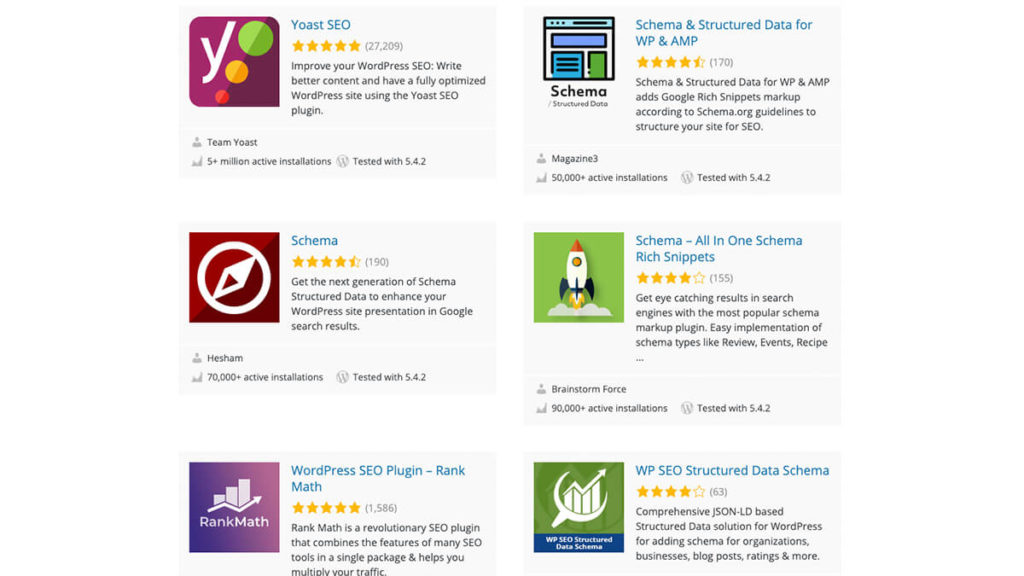 Let's filter some out. We can certainly eliminate some of these plugins by reviewing a few factors:
Star Rating – not just the score but how many actual users rated the product.
Active Installations – how many people actually installed this plugin. I also wondered how they tracked this and found a nifty article.
WordPress Version Tested – try to stick with the latest major release.
Last Updated – serious plugin developers update pretty frequently.
We probably cut our list in half, if not more. The next level of selection deals with the following:
Installation documentation – solid plugins help you properly install. Sometimes you get videos, how-to documents, and screenshots.
Details, Support, and Accessibility – the more detailed the plugin is on their download page, the more likely they are going to be able to support you (now and in the future).
External Reviews – do a quick search outside of the plugin repository. You will often find great lists by WPBeginner.
That last step took a little more time, but you should have a handful of options. For me, I then look at the price and have a good idea of features (from reviews and documentation).
What Schema Plugin Did I Download?
After going through the list, I landed on several.
Yoast SEO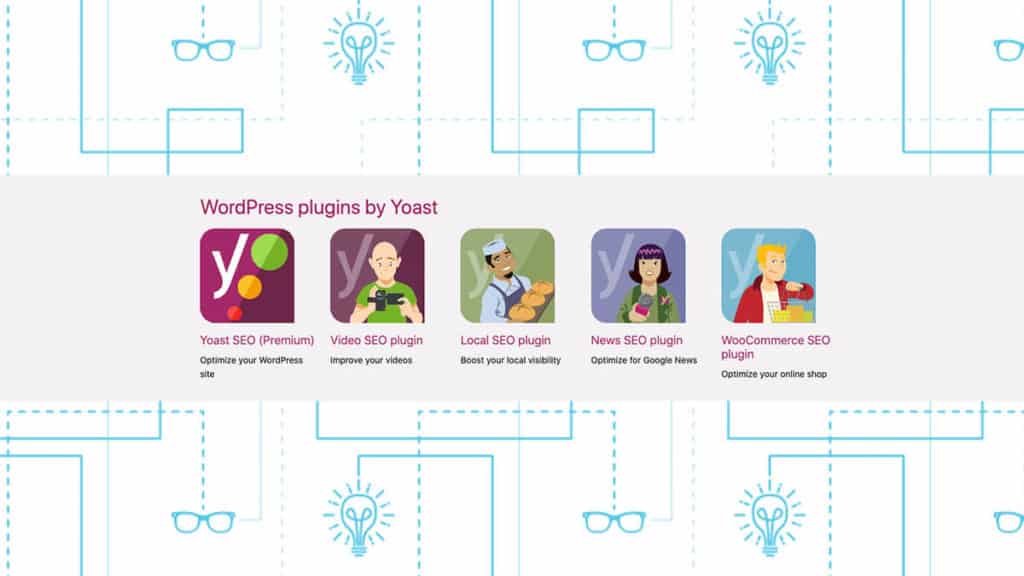 First and foremost, I already have Yoast SEO on every site. I've tried several SEO plugins, but Yoast SEO does a great job keeping my content creators honest. It helps the blogger optimize the content without any technical knowledge. It is a free program and easy to install.
The plugin gives traffic lights for how well your content is optimized for a keyword and the readability. I'm not uber concerned if everything isn't green – but it helps with your writing and focus.
The entire installation process is easy and adds some critical elements to your site – and you don't even realize it. There are premium add-ons to make it even more powerful – but the free version works for most websites.
WP SEO Schema (Structured Data Schema)
I trialed several specific schema plugins but found myself liking WP SEO Schema by WPsem Plugins. This free plugin (with premium option) allows you to easily add additional schema to each page. Blogs and articles are super easy. Just like Yoast SEO, you scroll towards the bottom of the page and add relevant information before you publish.
You are still in charge of understanding what markup you should use, but you need ZERO coding knowledge to implement this.
Testing Schema on Your Website
For you WordPress users, you should have some basic schema on your site. Now what?
Test the schema out and here is an easy solution.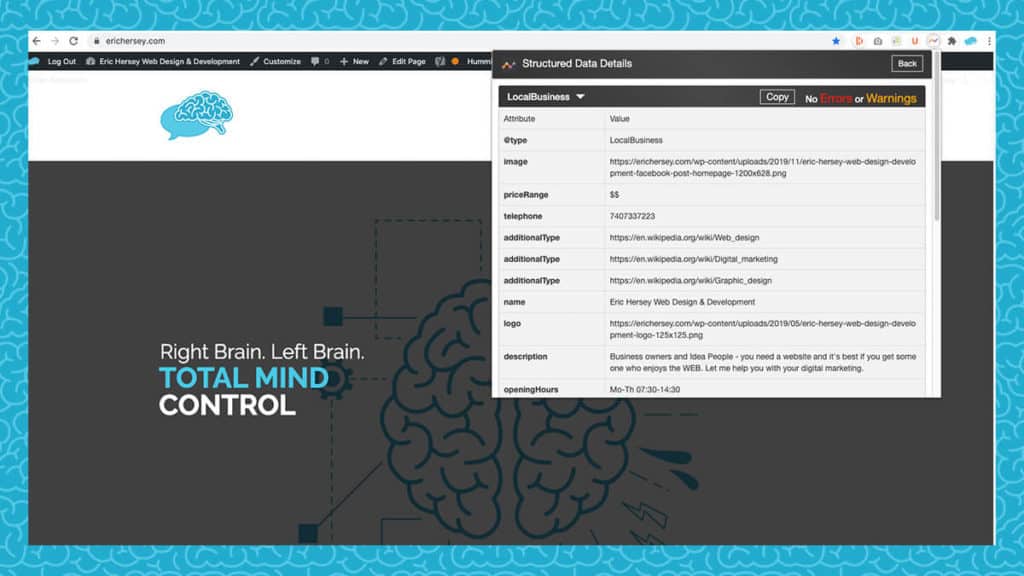 So how did you do? Did it work? I'm sure it did.
The Premise of Smart Web Creators Podcast
This is a bit of a cheat. The entire podcast deals with structured data and schema, but the guest Rebecca Gill talks a lot about Yoast SEO and other applications she uses.
Rebecca Gill has over twenty years of experience with sales and marketing, with fifteen of those spent practicing and educating others in search engine optimization. She is an SEO consultant and educator providing personalized digital marketing solutions for clients wanting to expand their online presence and who are also willing to be a vested partner in achieving those results.

Rebecca Gill
This is not Rebecca's podcast, but this episode is 98% Rebecca and 2% Davinder Singh Kainth.
Why Did I Pick a Podcast about "Schema Plugins"?
Schema is confusing. Once you finally understand why Schema is good for your website, you get confused on how to add it to your website. Most of the podcasts I found did a great job explaining, but we needed some how-to's. Although my recommended podcast doesn't go step-by-step, they talk a lot about plugins that guide you through the entire process.
The Podcast: "SEO Schema markup concept for better Google rankings with Rebecca Gill – SWC 43"
We have a slightly longer podcast recommendation today, but you can do it. About half-way through they start talking about Yoast SEO and at the very end Rebecca talks about tools she couldn't live without.