"I don't want to get ripped off"
I've heard this before – actually too many times. A business owner is talking to me about getting a website and their previous experience has them worried.
Truth is – most individual business owners or marketing managers have no clue what a website should cost. Even rookie freelance designers don't know what to charge for a website. If there's a tutorial for "how to buy a website", it's not readily available to most business owners.
I've been there. I'm not a car guy. I remember going to an auto shop and explaining that I had a screeching sound coming from my wheels. Thankfully I didn't go for their $1,000 fix. Instead, I spoke to an expert and found it was as simple as a $50 brake pad replacement.
I imagine this is how some owners feel when someone hands them a website quote. Does it really cost $1000 to fix the screeching sound – or could I really fix it for $50?
Elements to Consider When Buying a Website
When you are building a website, you have to consider the following:
Domain – the URL (commonly referred to as the .com)
Hosting – the actual place on the internet storing the digital files
Security or Backups – added levels of security or automation for backing up your files
Email – do you want an email for your .com?
Tools or Analytics – do you need to add enhancements to the site or want to track your activity?
Design – this could be a template or an actual designer
Content – who is creating/writing the content for your site?
Each element has a purpose, price, and level of requirement.
A web design company might offer the design and content, but won't provide any support for hosting or email.
Most marketing managers or owners don't have the time, patience, or willpower to research every possible price for hosting, domains, email, etc… Most of the time they don't have the time or energy to interview multiple web designers.
This is why some web design companies get a bad rap. They take advantage of customer and sell overpriced websites or features most customers won't need.
Making the Web Design Buying Process Easier
Advertisements you see on television or online make it seem that you can get a beautiful website designed and running in 15-minutes. They advertise rates for websites at 99 cents per year or twenty-five dollars a month. Most people don't realize that these dollar figures are advertising different products.
Domains
The .com is commonly the first thing you think of when considering a website. It's common to think that buying a domain gives you the ability to add pictures, videos, and content to the web. In reality, your domain is just a name.
It would be similar to buying a license plate for your car. You own GHB 1876, but you don't have a vehicle to assign it to.
Price of Domains
Your domain can be the least expensive piece of your website.
GoDaddy made domains famous and still are a major player. You will see domains for as low as 99 cents per year – and free with adding a hosting plan.
You can usually get a discount by buying multiple years. The maximum length you can register a domain is 10 years.
I've grown tired of chasing short-term deals. GoDaddy has been known to give you a great first-year rate, but then hike the price on the second year. Instead of paying a dollar for one year and twenty the next, I've transferred most of my domains to NameCheap for a flat $8 per year.
Your standard .com domain should cost you less than $10 per year.
Hosting Plans
GoDaddy is also known for its hosting plans. Although they might be the most prominent, they are not the only option. In fact, there seem to be way too many options. This is what makes customers' heads spin. My head sometimes spins.
Without going into too much details, all hosting plans are not created equal. Your host has a lot to do with your website performance, speed, and reliability. For this reason, you will get cheap options and premium options.
Since not all websites require the same amount of service, there really isn't a one size fits all option.
Price of Hosting
I would love to think I have a ton of high traffic users hitting up my blog for advice, but let's be honest. Most of my customers are small-medium-sized businesses that want to own their local market. The amount of traffic you plan on getting on your website can help determine how much you should invest monthly.
Most shared hosting services tend to be less than $200 per year. This allows you to run popular platforms like WordPress and gives you access to upload your own HTML files (if you are building your site from scratch). This option works for most customers that are competing with other like-sized businesses.
If you want to get every little advantage, you might want to really focus on speed. You can sign up for a managed hosting solution and pay several hundred dollars per month. These hosting plans tend to give you some added features (CDN, Staging websites, Backups), but more importantly, you don't share your hosting with other websites.
For your average website, hosting should be less than $20 per month.
Security and backups
If you've ever had a hard drive fail, you know real pain. Imagine if this happened to your website. Thankfully most hosting plans have options to prevent you losing everything. But then again, maybe you click a wrong button and send your main files to the trash. That could really do some damage.
What's more likely is that someone evil finds a way to exploit your website and makes changes. Not only do you want to protect from intruders, you want to have options to restore to a previous version of the site.
Prices of SSL Certificates and Backup Solutions
I'm going to keep this real basic. The SSL Certificate (or the S on HTTPS) should be a requirement for any website. At one time you had to pay $80 to get this S. Now you can find several free options on the internet.
Google likes it when you have the S. Browsers will also get rid of that pesky not secure notice if you get an SSL certificate.
Sadly, not all hosting plans work with the free options. If you can't get a free version working, it costs around $80 per year.
Backup solutions are often thrown in with hosting plans. If not, you can use some WordPress plugins to backup your database. I've used several free options that allow you to manually export your database.
Your database is only a portion of the site. In order to save your files, you want a backup solution. Having your actual files backed up is super important. There are a lot of options out there but most seem to be under $100 for the year.
Email
Email can be quite confusing. Your email address can be directly linked to your hosting plan or a completely separate solution. This of course also has nothing to do with your outbound email marketing, like MailChimp or Constant Contact.
If you want your name@domain.com, you need to configure your account with your host.
Prices for Email
Most hosting plans give you an email address at no cost. You likely have a storage limit, but you can create what seems to be an endless amount of usernames. Although it's free, the backend platforms are usually very generic and difficult to navigate. Not to mention, getting these to work your your phone is a total pain.
I often suggest to avoid the free option and pay for G-Suite, Google's email option. For as little as $12 a month, you can check your email just as if it's a Gmail account. This makes it super easy to configure on your phone.
Microsoft also has an option for those who are anti-Google.
Tools and Analytics
If you hate numbers, metrics, and analytics – you still need to have tools setup. You might not care about how many users are going to your site today, but if you don't have the proper tracking methods setup, you won't have this historical data a year from now when you want to see if you grew year over year.
The most common tool is Google Analytics. GA gives you all types of data about who is going to your site, where they came from, and what they were doing.
Another tool is Google Search Console. If you've ever wondered what someone has typed into Google to land on your site, here is your tool. Bing also has a tool that gives you access to this data.
Pricing for Tools and Analytics
Although you can pay for premium analytic tools, most business owners will get all the information they need from the free options. Google Analytics, Google Search Console, and Bing Webmaster Tools are free. They are fairly easy to setup for most platforms.
If you are using WordPress, there are easy plugins like Google Site Kit that make installing these tools super easy.
For some reason, Wix users have to have an upgraded account to have access to Search Console – but GA is easy to install and use.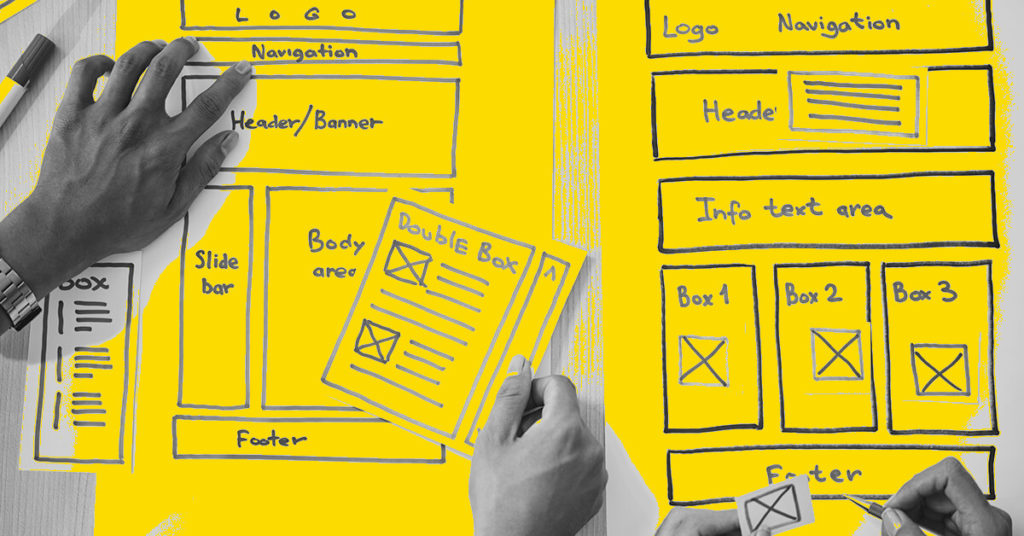 Design
The design and development of your website is usually where there is a lot of flex cost. A freelance designer out of high school might charge you just enough to get their weekend beer money while a web design company in the big city requires what it costs to take a European Vacation. Although there is a skill difference, this is where you should really put your due diligence to work.
Pricing Website Design
DIY website builders
Let's start with the cheapest option – DIY. If you have a good design eye and have some general computer competency, you can use Wix, Squarespace, or other drag and drop platforms to make your own site. Most plans cost around $25 a month ($300 for the year). Most of these tools will give you access to templates and stock photos. Most freelance photographers, artists, and videographers can make their own site and it look professional enough on these platforms.
Freelancer Web Designers
If you don't have the ability or time, you might consider hiring a freelancer. Freelance web designers come in all prices. I made my first few websites for $500. This price also came with me having almost zero references and no timeline attached.
If you want a professional freelance web designer, you should expect to pay anywhere from $100 to $200 per hour. Each page you want created adds more hours to your project. Custom websites with mock-ups, wireframes, content management systems, etc… all add time to the project. A professional freelancer will usually give you a flat price based on the scope.
There are many variables in play but most pros won't take jobs under a thousand or two.
Web Design Companies
There's not much difference between a professional freelancer and a web design company. The process is usually similar with a slightly higher hourly cost. Instead of having one person working on the site, you have several individuals handling the design, development, content, accessibility, user experience, sales, etc… You also have the project lead or sales rep.
Most web design companies like to build websites from scratch or use their custom CMS. This makes your average website over $10,000. The sky is the limit with these projects. If you want to be in the next Apple Company, have deep pockets and someone company will make you a website.
Content
Content is often just assumed when you build a site. I'm not sure if people think it just magically appears, but I assure you it doesn't. In a perfect scenario, the customer has all of the content and knows exactly what to say and how to say it. This is very rare and the web designer has to create the verbiage the company is using to talk to their customers.
At the end, it's usually a hybrid. The content writer/designer puts some thoughts together and the client makes the edits. The client could send over a few sentences and the writer cleans it up.
Pricing for Content
Much like design, you can do it yourself. If you write all of the content, a good designer can figure out how to make it work. If you create the verbiage on your own time, that saves you hourly work for the designer – regardless if it's a freelancer or company.
Most designers or account reps will ask who is creating the content at the start of the process. If you ask them to do it, you will likely get better technical writing but might lose your company's voice.
It's rare that a freelancer separates the cost of content. It's usually bundled into the price or hourly work. Web design companies usually have writers on staff. If you wanted to outsource your writing, most freelancers charge by the word or give a general hourly rate.
Most moonlighting freelance writers cost anywhere from 3 cents a word to $25 per hour.
I think the best and cheapest option is to write the content yourself and have the designer/search engine optimization specialist clean it up.
No one knows your business better than you. You will write it faster, have better insights, and a professional knows exactly how to take your words and make it work on a website.
Disclaimer about Quality
Before we calculate everything up, let's discuss quality. On average, the person making their own website will probably have an inferior product than someone hiring a 5-star web design agency. This is the average but not the rule. Some of the best websites might be from business owners who dabbled in computers and found some great WordPress tutorials on YouTube. I've also seen very bad websites made by large web companies who relied on their network and haven't updated their skills in years.
Do the work and look at each designers profile, portfolio, and reviews.
You also know if you are capable of making a quality website. Find your competition online and think to yourself – can I make a better website than them by myself?
The Final Price
Since not all websites are created equal and not all customers have the same needs, let's break this out into a few real-life scenarios. I will give my opinion what "web design stack" makes sense for the following:
Hobby
Startup Business with limited technical skills
Startup Business
Small business with Advertising Budget
Large Company/Corporation
Hobby
Startup: $0
Yearly: $0
Average Website Quality: C-
If you want to start a hobby website, why put any money into it? WordPress.com (not to be confused with WordPress.org) offers free hosting and easy setup. Pick a free theme and follow the prompts to get a Hobby.Wordpress.com domain name. Use their free tools to see if you are getting enough traffic to warrant an upgrade to pay for a professional to help.
Since the website is hosted on their platform, they will handle the security, backups, and tools. WordPress.com uses a plugin called Jetpack that will give your the basic web traffic information you need.
Although it's not the most professional look, just use a free Yahoo or Gmail for your email. If your users don't mind going to a Hobby.Wordpress.com website, they won't care about your hobby@gmail.com address.
Startup Business with Limited Technical Skill
Startup: $0
Yearly: $420
Website Quality: C+
If you're starting a business and don't have a ton of cash, go for the DIY route. Selecting one of the higher plans from Squarespace or Wix makes the most sense. They might look like a standard template and like every other startup, but don't dump your money into a custom design until your business is turning a profit. For Squarespace, the $35 commerce plan comes with a Google email option and SSL certificate.
You might not set the world on fire with your web traffic, but the money you save on a content writer or developer can be put into advertising. Truthfully, if you can't write your about page and explain your services, the website content is the least of your worries.
Startup Business with Technical Skills
Startup: $40
Yearly: $400
Website Quality: B-
If you can watch some tutorials and follow along you can make yourself a great website and save yourself some money. Granted, you will likely have some design and content imperfections, but you can build a very nice site with WordPress.org. Buy a theme for $40 and find one of the many hosting companies made for WordPress (with cPanel). Most of these companies will give you a free domain for the first year.
If you are savvy enough to get the theme installed and set up, you will likely be skilled enough to benefit from the thousands of plugins available on WordPress. If you want, you can continue to upgrade the site to be as perfect as you want.
I think it's important that your business comes off as professional, so you need to get yourself an email with your domain name. Pay for G-Suite and follow the prompts to get it verified.
Small Business with Advertising Budget
Startup: $5,000
Yearly: $4,000
Website Quality: A-
If you are a small business and advertising, you already understand the importance of getting the word out and investing back into your business. There is no greater marketing tool than your website. If you can spend $1,000 a month on a billboard or $500 for a commercial, spend some money and make sure you get a good website.
On average, most websites will stay relevant for three-years (based on technology and design trends). Pay for a professional freelancer or company to develop a design that fits your business goals. Depending on your competition level and/or functionality requirements, this price can move into the low 5-figure range.
To keep your website relevant, you should have a professional managing the backend and/or helping with content/analytics. Prices vary, but if you are advertising anywhere you should be putting some time and energy into keeping your website content fresh and using your website as an additional marketing channel.
You can buy analytics plans, content marketing plans, and general digital advertising plans for $250 a month and higher.
Large Company/Corporation
Startup: Whatever you want
Yearly: Why do you care?
Website Quality: It better be A++
If you are a large corporation, fork out the money and make sure you can get the cream of the crop. Find a reputable agency that will do all of the necessary research and development. Get a custom site that fits your brand and load up your staff with a few content writers and developers that just work on your site.
If you are large corporation with a bad website, that's all on you.
What's the Best Option For You?
I've been at every single level (minus the large corporation part). I started making hobby sites for free. I moved to website builders and then spent the time learning WordPress. Finally, I started advertising and put time and energy into working with specialists. I had evolved, but I wasn't fighting tooth and nail to earn money to make a living. I slowly transitioned from a hobby web designer, moonlighter, freelancer, and now a web design company. Many small businesses will not have the time or luxury to casually become great web designers.
One decision you can't afford to make – not having a website.
If you are a business and directing me to your Facebook profile or your free Weebly.com site, it will be difficult for me to take you seriously. There really isn't an excuse for not having a website. We all know that this WWW thing is here to stay and more people are using their phones to find recommended businesses.
I do understand the fear of overpaying and getting underwhelming results. If this is the reason why your business doesn't have a website, good news. You made it all the way to the bottom of this article and now you are fully equipped and ready to talk web design with any freelancer, company, or agency.
Best of luck and I look forward to seeing your new website.